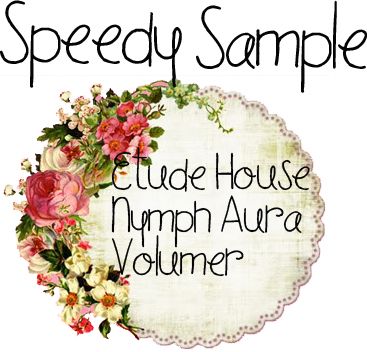 I've been itching to use my samples since they are nicely building up and now have their own section in my letter rack, which I'm currently using as my make up storage!
Read on for a quick sample review of the the Etude House Nypmh Aura volumer!
This particular sample is the one I've been most exicted to try because I've had it say in my eBay Basket for about 2 months now and couldn't decide on whether to buy it or not.
The purpose is to give your skin a dewey effect and add radiance to your skin with plumped up moisture - a full bottle is £9.56 which I think is quite expensive considering most of my BB creams give my a dewey and plumped effect anyway.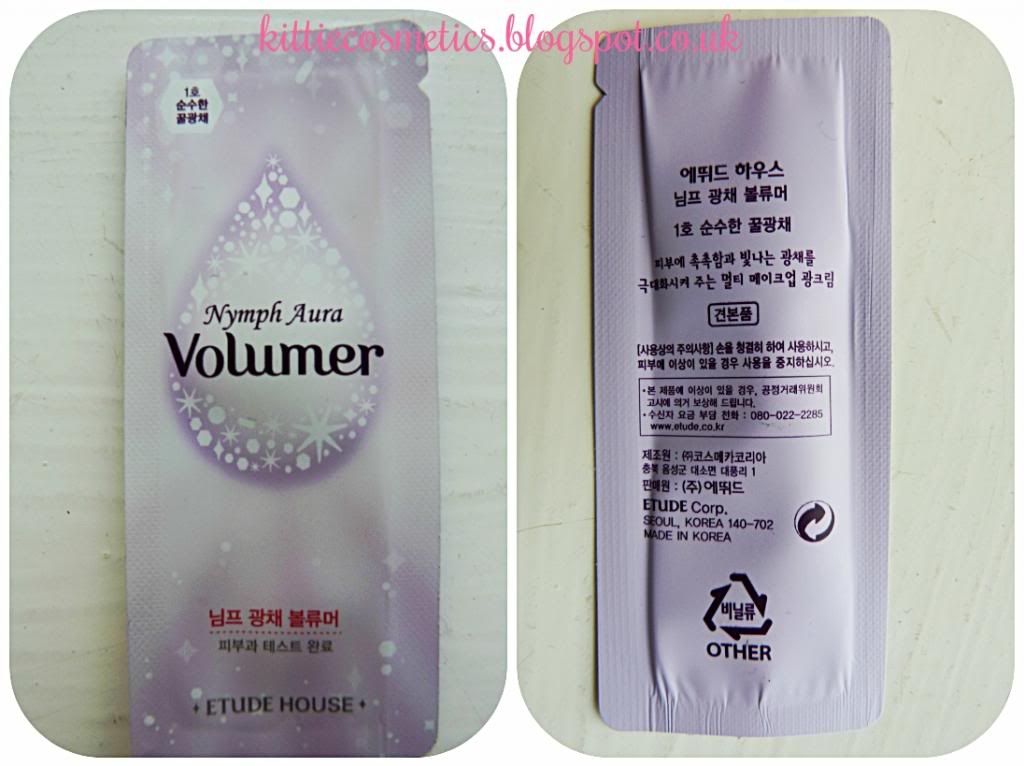 Now this volumer comes in 3 types - pure, brilliant and transparent. The samples received are the transparent, but it isn't 100% clear, and has a pink sheen to add radiance. Apologies for the picture quality, it's really hard to catch the colour of this on my finger, and I didn't want to do a huge swatch because I wanted to save most of it for myself :P!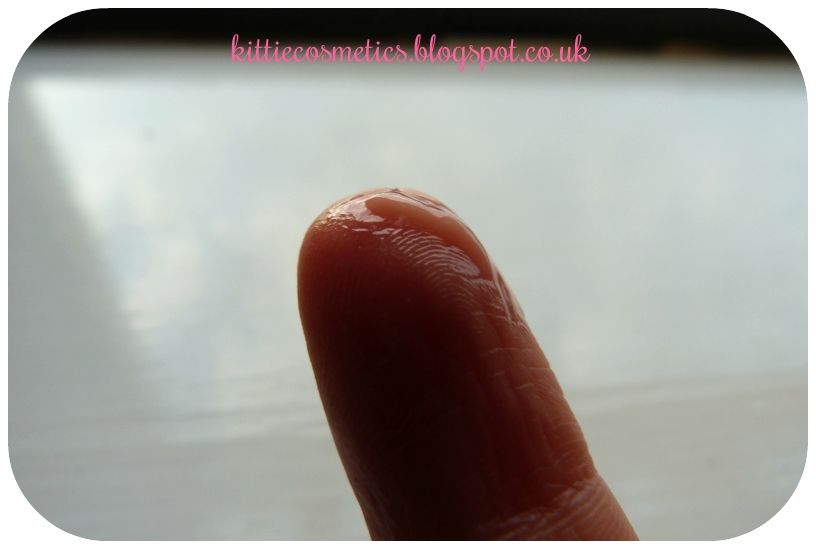 There are 2 ways to use this product - The first is to apply evenly on the skin with 1:3 mix of BB cream for the perfect blend, and the second is to use it as a highlighter on your cheekbones, nose and forehead.
I mixed a small amount with my Skin79 Oriental Gold plus BB cream to add all over glow, and then dotted even more on my cheeks and eybrow bone to highlight.
When I mixed it with the BB cream, it did give a really nice effect and added a very very subtle sheen, but using it as a higlighter was a struggle for me! I've never used a product like this though but I think I got there in the end.
Attempt 1
As you can see, I just look greasy and went a bit crazy with the stuff! Not TOO bad though....I guess.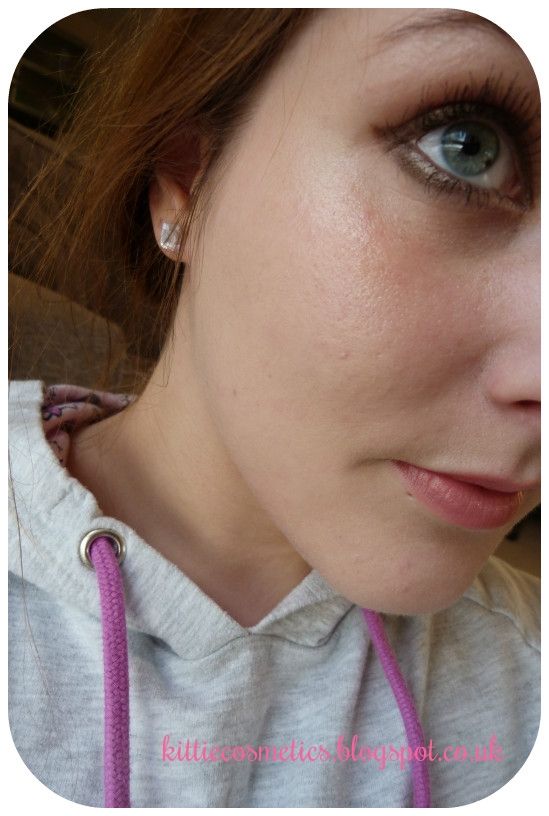 Attempt 2
Ok so this went much better, you can see the subtle, pretty sheen on my cheekbone without looking
sweaty or greasy :P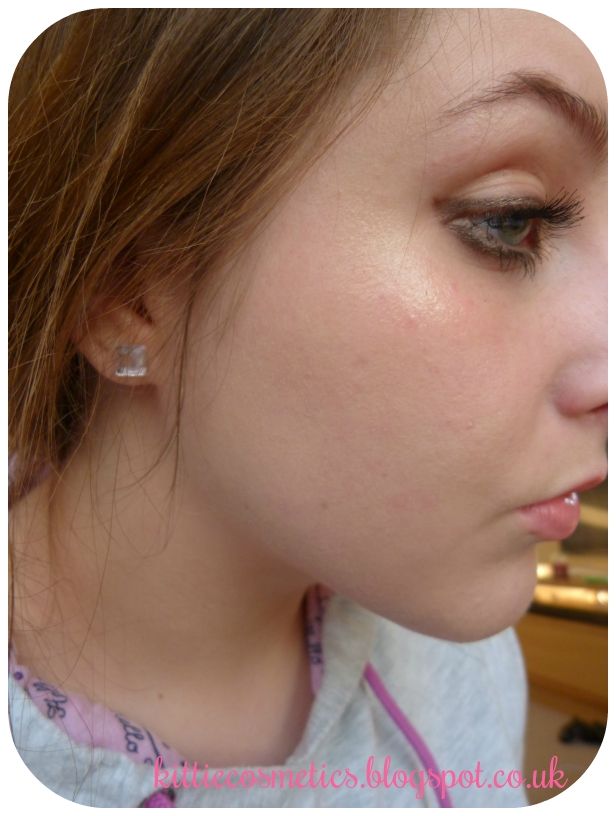 Overview
Although I never saw this item as a necessity, and despite my original application struggle, I have really fallen for this product and really like the effect it gives to my skin. I like the smell, which is citrusy and slightly perumey, but lasts quite a while so a no-no if you don't like scented products.
The texture is a little like a serum but can get really sticky depending on how much you use, and again, this lasts quite a while. Once the stickiness goes after a few minutes, my skin is really soft with a pretty glow, and this is probably great for people with dry skin - I have oily skin though and this is fine.
I really want to purchase the full size in all 3 colours because I like using this a lot, but will try to get my hands on samples of the other varieties first.
RATING: 4.5/5

Rated down slightly because of the crazy initial stickiness!
Will do another mini post comparing the 3 types over the next few months :)

Good night xox