Good 'whatever time of the day it is' to all you lovely people.
Today, I would like to introduce my new sponsor: Jolse - aka iamlove-shop.
I've mentioned before that I don't usually buy my Korean cosmetics anywhere else but eBay, and I have bought a large chunk of them from the eBay seller/store '
iamlove-shop
'.
Prices: I always found that when searching for the endless amounts of products to add to my basket, iamlove-shop has some of the best prices available, and after comparing a few online sites you can definitely see some great savings, you would be surprised at some price differences!!
Selection: You could browse the eBay shop for so long as they stock so many brands, from your Missha, Etude House and Innisfree etc, to brands which I haven't really heard of, Like 'Skin watchers' and 'KORIMY'. I wasn't disappointed :) This shop has definitely opened my eyes and introduced me to so many brands I had never heard of, and can't wait to try out.
Delivery: Delivery for every item is free woohoo! Just what I like, and for every order I have placed, I've received my delivery within 2 weeks. The products come in a cardboard box, nicely and securely wrapped with a few samples thrown in.
Iamlove-shop has recently opened their own website, Jolse.com, which is great news for anyone not too fond of eBay. Not only do Jolse sell cosmetics, they also sell hobby products and clothing. On the Jolse.com main page, you can choose which of these you are interested in, and will then be directed to that relevant page.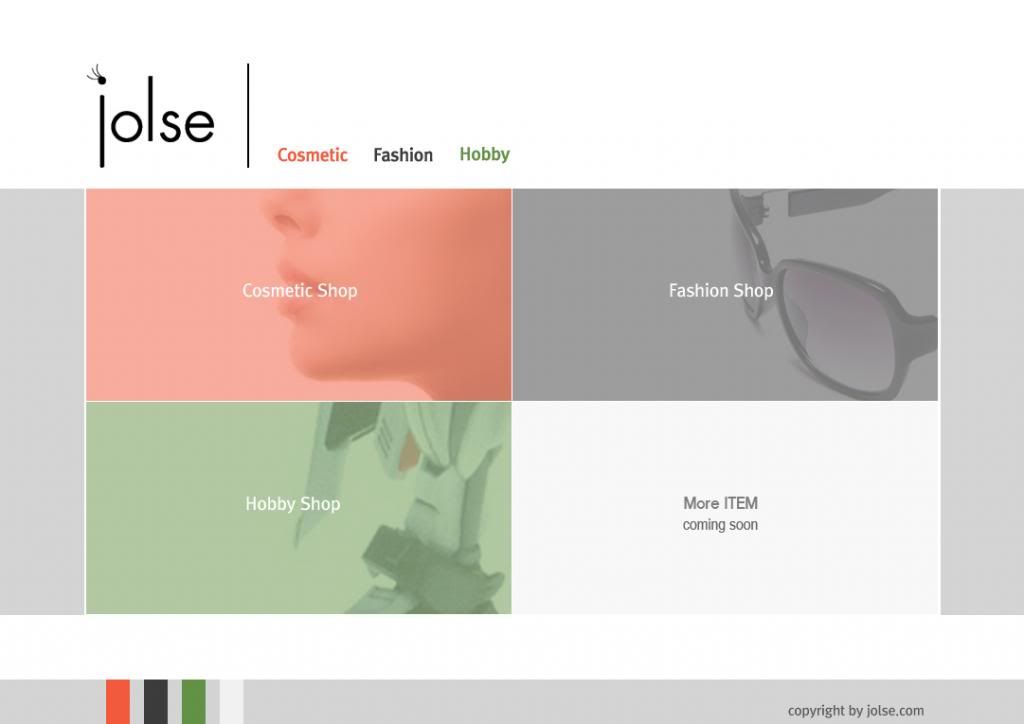 I find the site really easy to navigate as it is simple, fresh and uncluttered! You can change the currency (£,$ or
€), and you can also filter your searches by price if you have given yourself a budget...I'm sure we should all have one of these, but i doubt many of us stick to them :P
The front page of the site clearly shows you current deals, and has a nice section showing new items and editors pics.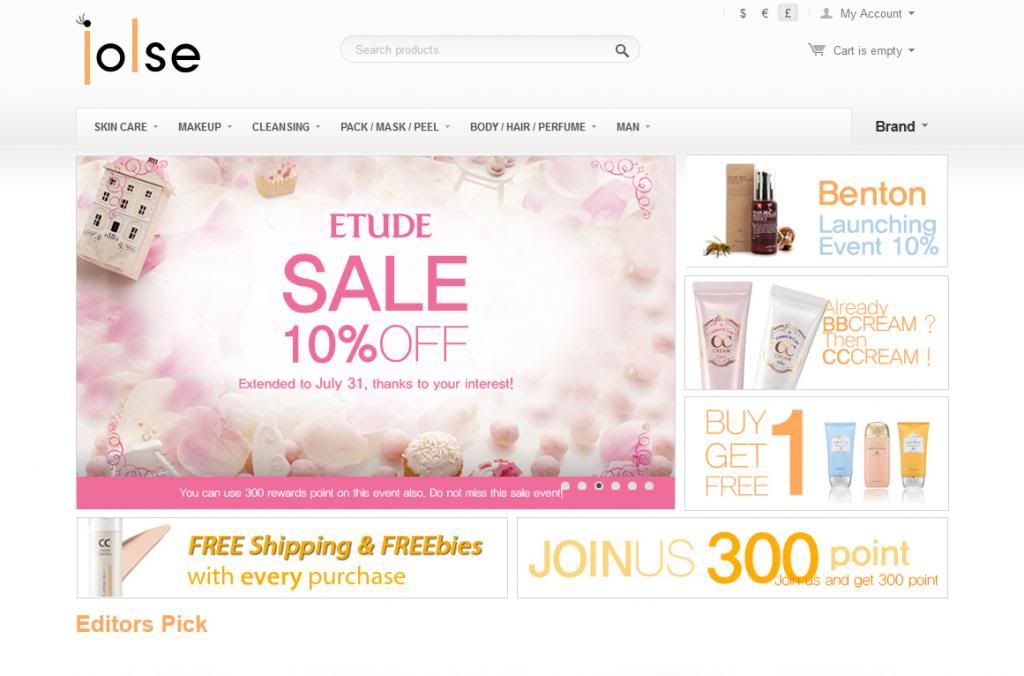 I would have shown you pictures of the checkout and order complete screens....but I don't get paid until tomorrow and I seriously have low funds....*cry*, though payment on this site is through paypal as standard.
Everything is just as great as the eBay shop including the prices, wide selection of products available, and the lovely freebies with each order! If you set up an account on the site, you also get 300 free points which you can use if you spend $20 or more - gotta love the free stuff, and don't forget to sign up for the newsletter so that you don't miss any offers!
I would definitely recommend paying these guys a visit if you haven't already. I have personally experienced fantastic service through the eBay store with all my orders, and have no complaints whatsoever, big thumbs up.
Thank you Jolse!
Here are the links below
❤Jolse.com cosmetics page
❤ Click image below for Jolse.com main page


x More reviews coming this weekend x