So today was the first day of new new skincare regime yay!
I have trustingly enlisted the products in the image above to help me on this quest to make bad skin a distant memory.
Read on to see the start of my journey.
Just over a month ago I decided to stop being so lazy with my skin, because it was starting to show some signs of wear and tear.
I'm seriously unhappy with my skin condition and I didn't realise how much I had neglected it! I'm pretty annoyed with myself as I've only myself to blame for the state that it is in currently.
I suffer from really large pores, constant blackheads and pimples (not acne), fine expression lines on my forehead and dry patches on my forehead/nose - but all of my skin is quite oily.
I've never followed a proper routine and used to use a multitude of products not suited to my skin type, a long with products that were far too harsh for my skin which have had a negative effect on my skin condition. My skin texture is really uneven as well and close up you can see how bumpy it is.
Here is my day 1 photo, taken before cleansing.
You can really see the uneven bumpy texture and my monster pores!! I'll be using this image as my day 1 photo, and will compare this with an updated photo after a few weeks to see the effects of my new routine.
I've selected my new products after reading so many reviews, carefully checking the effects of certain ingredients, and really thinking about what my skin needs. I've decided that my face needs frequent but gentle exfoliation and deep cleansing, followed by repairing products to try and shrink pores and minimise fine lines and hopefully improve my flaws.
I am going to add extras to my routine, like a cleansing oil so I can start double cleansing, some masks, scrubs and some blemish treatments like ampoules and creams.
If my skin doesn't like any of these products, it certainly won't hesitate to let me know, and then I will re-evaluate and change any offending products.
I'll leave you with a picture of my face after my first day with my new products :)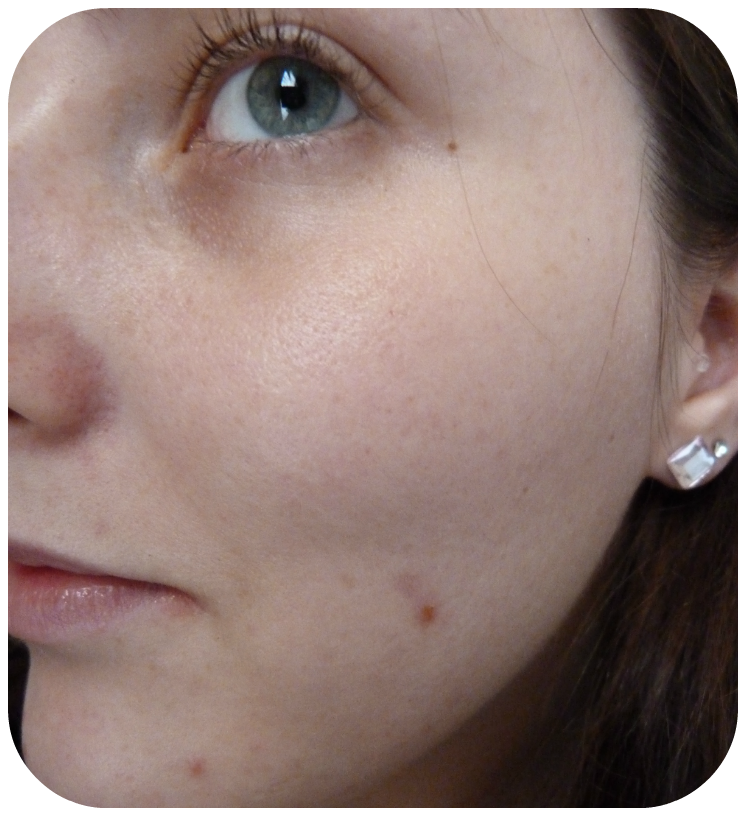 Bye for now!
xox