I'm not new to using oil on my face, having used bio oil as a mosturiser, but I've never used a cleansing oil. Using oil to cleanse used to seem a bit of a strange concept to me, but now I've tried it, it's really nothing out of the ordinary and is a welcomed addition to my skincare regime! Read on to see my review on both the Etude House Real art cleansing oils!
I'm sure a lot of you know that double cleansing is important in Korea, so why shouldn't it be just as important everywhere else? A 3 step regime is fine and if it works for you then great, but I really want to put as much care into my skin as possible so it can thank me in my later years!
It is always important to choose a cleansing oil to suit your skin type/needs, just like all of your other facial products.
I have chosen the 'light' version of this oil to use in the daytime when I am most oily and find I get a lot more pimples in the day, and the 'moisture' version to use at night so my skin can soak in the goodness while I'm snoring away. You can get a fresh version which contains tea tree, but I use my own tea tree oil with some of my products, and I don't want to dry my skin out completely. For people with very dry skin, there is also a deep moisture version with Argan and Babassu oil.
I bought the both of these from eBay for around £9.00 each, and they are both 200ml which should hopefully last my quite a while considering I bought the two of them.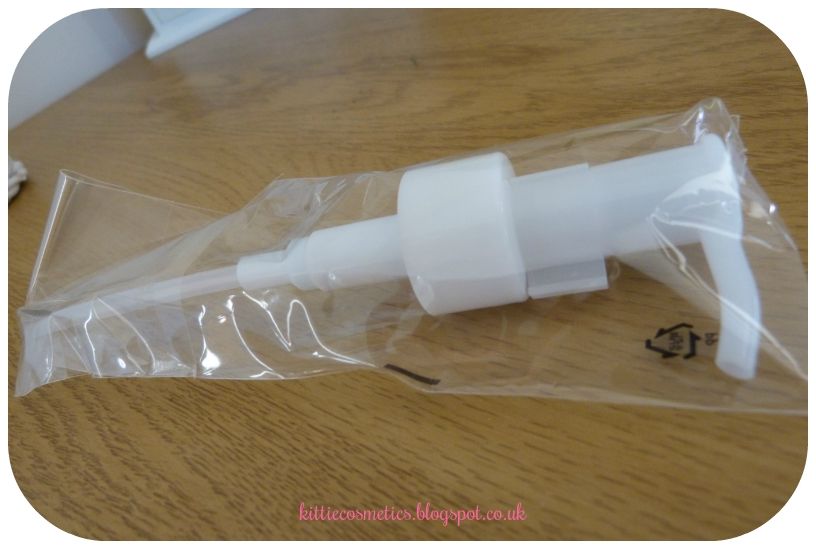 Both of the bottles come in the exact same plastic box, but the moisture is yellow, and the light is lavender to reflect their properties and ingredients.
There is no English on the back but there are little pictures showing how to use the product.
The boxes and bottles all have a fun cartoon like image of the Mona Lisa on the front with a shocked face. According to some of the advertisements for this product, she is shocked as her eyebrows have been erased, so good to know if your eyebrows are mostly makeup, these oils will wipe them clean :P
The pumps come wrapped separately and just need to be screwed into the bottles - a little bit of self assembly for you there!
I really like how nice and compact they are, and will fit almost anywhere because of their simple shape.
Claims - Moisture Version
This claims to thoroughly remove all
types of makeup without irritation, whilst the coconut oil protects and moisturises your skin.
Claims - Light Version
The same as above, but this is infused with sebum-controlling and soothing lavender oil. Ideal for normal, oily and acne prone skin.
5-free formula - free from Parabens, mineral oil, artificial ingredients, animal derived ingredients and ethanol.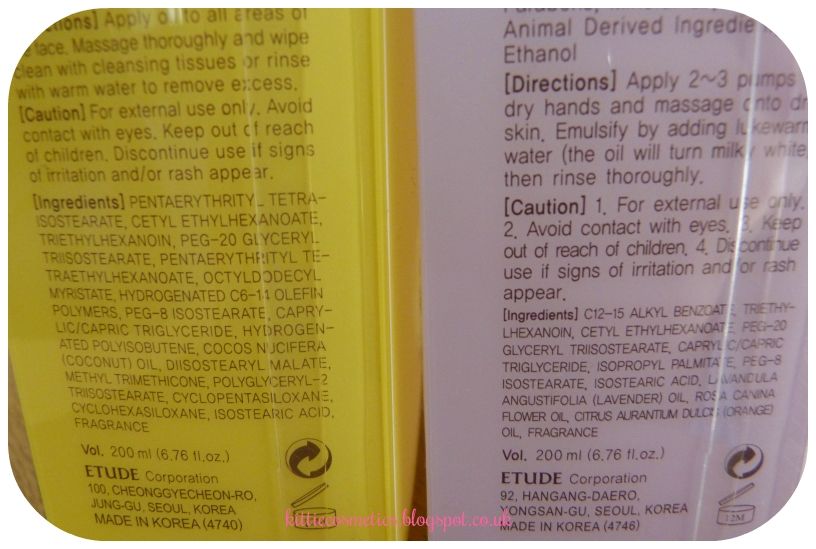 Here are all the ingredients listed on the side of the boxes. You can see the light version has far fewer ingredients which is to be expected.!
In the morning I use the light oil. I use 2 pumps and apply to my dry skin, paying most attention to my oily areas like my T-zone. After massaging for about a minute, I splash some water onto my face until the oil turns milky, massage for another minute then rinse.
At night I use the moisture oil. I apply 2-3 pumps onto my face full of make-up, and follow the same steps as above, but pay most attention to my cheeks and dry flaky patches.
The light version has lower viscosity than the moisture, but they are both quite watery and don't feel heavy and clogging at all. Although they felt different, they still looked the same on my hand so I didn't take a photo of both, but for the below image I used the moisture version.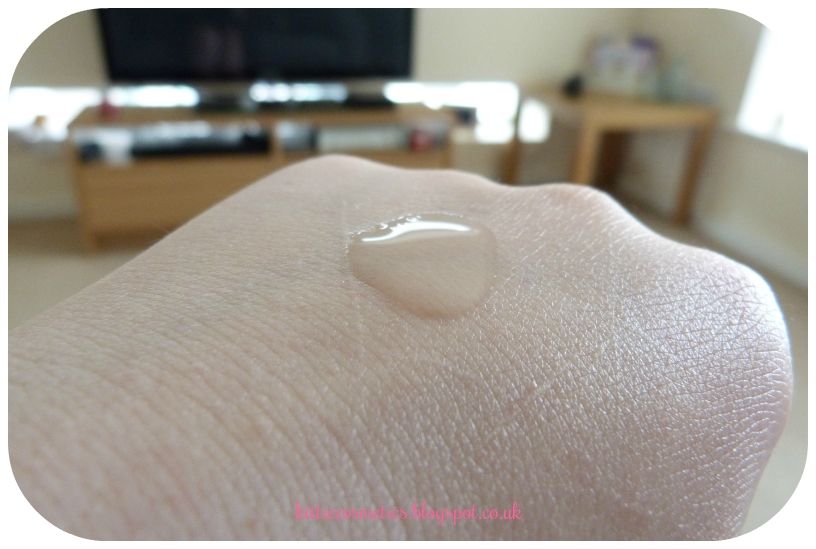 This is the oil after emulsifying with water. It turns into a milk like substance which spreads easily over my face - or my hand for this review :P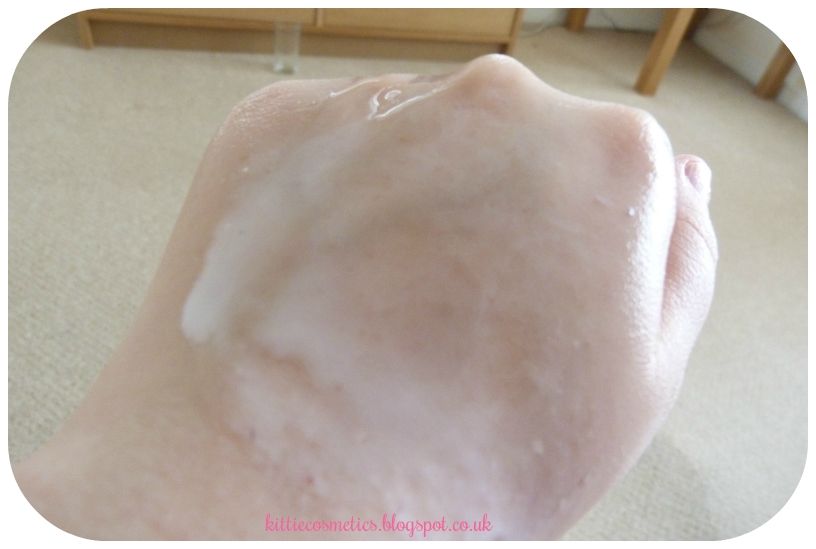 Now, can these oils effectively remove makeup?
The images below show the make-up removal power of these products.
The top image is with the light oil, and the bottom image is with the moisture oil.
Make up tested: Vital orange BB cream, Vichy Dermablend foundation, Tonymoly gloss bar, Etude white eyeliner, Hashmi Kajal Kohl liner and va va voom mascara.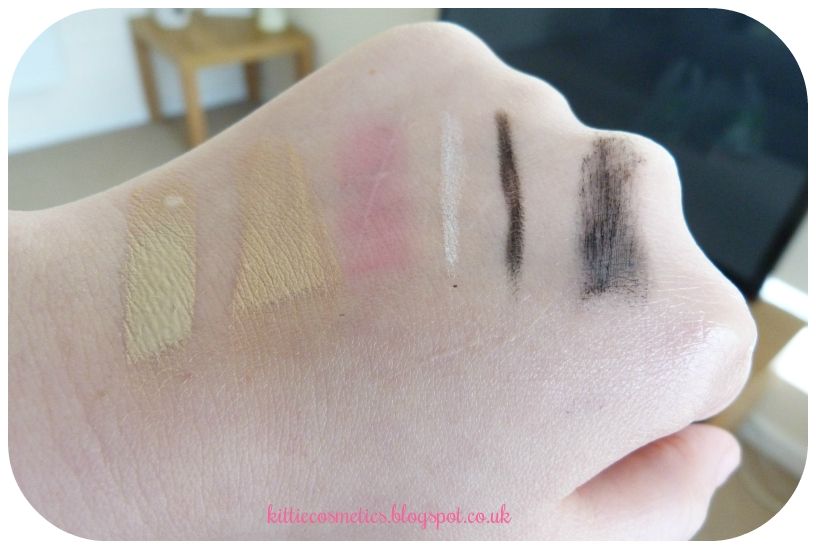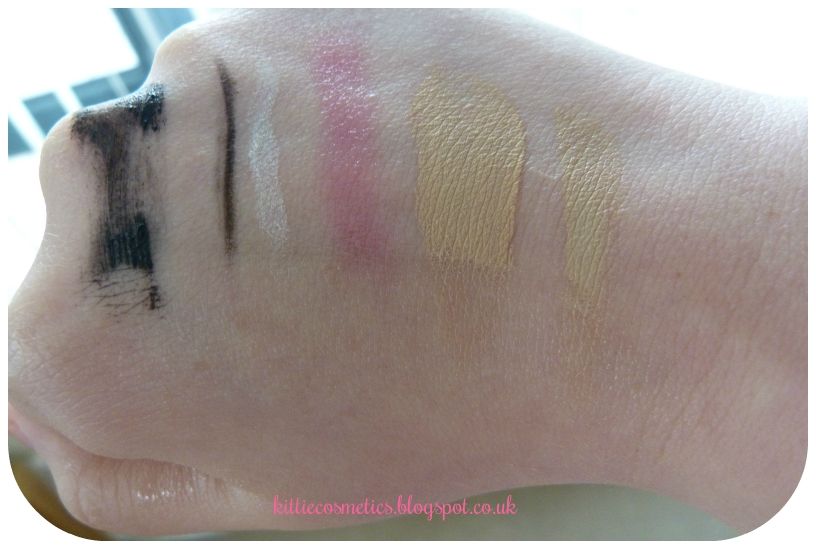 The answer to the above question is YES, these oils effectively remove makeup.
Both of them have managed to melt away almost all of the make up, and can remove 100% if massaged in for a bit longer.
The results are the same, but I found that the light version managed to clear the makeup faster and easier which was surprising as I thought this one would be less effective - you can see that the moisture version struggled a little on the mascara on the end.
Overview Light
Colour: Clear
Scent: A strong smell but not overpowering, a florally fragrance but not sure if I can smell any lavender.
Texture: Light and watery, doesn't feel that much like an oil

Effect on Skin: Skin feels light, fresh and clean - not oily at all.
Negatives: None
Overview Moisture
Colour: Clear
Scent: Quite strong but not unpleasant, I would say it has a citrus smell which is strange as I thought it would smell of coconut! Citrus always smells clean and fresh to me.
Texture: Light and watery, but a bit thicker than the light version.

Effect on Skin: Skin is nice and clean, but doesn't feel dry. No oily residue but skin feels slightly moisturised.
These products both clean my skin really well and I haven't suffered from any breakouts or irritation whatsoever woohoo! They are super gentle, and I love using the two different types as they help tackle my skin issues as and when necessary, even if they help just a little, it's still something.
They are both none drying and neither leave a greasy residue which is heaven for my pimple prone skin.
I would still like to try other cleansing oils, but I'm in no rush for these to run out :)
Will I repurchase? Yes!
Do you double cleanse with a cleansing oil? Have you tried the Fresh or deep moisture versions?