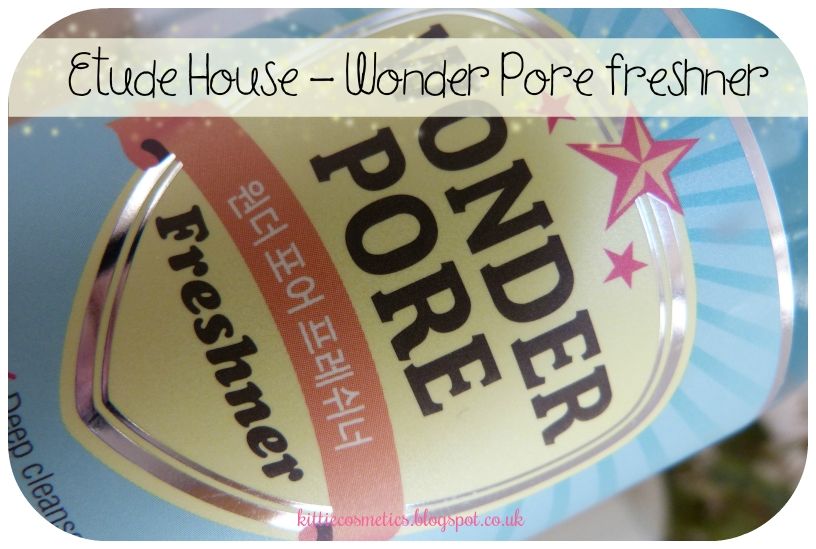 I've read so many good reviews about the Etude House Wonder Pore freshner, and the product claims seem to fit my requirements perfectly! Read on to see why this is my favourite skincare product that I own :)
As I've mentioned in a few posts, I'm currently attempting to clear my skin of it's troubles and refresh and repair all the years of neglect. My main issues are oiliness, huge pores and the love child of these two problems...spots!
I have used toners in the past, but ones that are too weak, and others that were far too strong, so strong that I could barely open my eyes because they would sting and water!
I believe I have found the perfect toner for my skin with this product and unless my skin type changes to dry, I won't be changing my toner.
I've used this every day for 2 weeks, and although I would usually give a product about 1 month of testing before reviewing it, I felt this product has already proved itself. If I were to see any added effects or changes, they would only be improvements.

The only issue I have with this purchase, is the error I made when buying it!! on eBay, I make a watch list of all the products I will be buying, just to keep track. I don't necessarily buy the EXACT one I'm watching because there is a chance I can get it cheaper from another seller. This time though, I forgot to look for a cheaper version and only realised after completing the payment!! So I ended up paying £15.30, and I know I can get this cheaper. Despite this, £15 for my holy grail product isn't too bad, and it is 500mls which is a lot of product .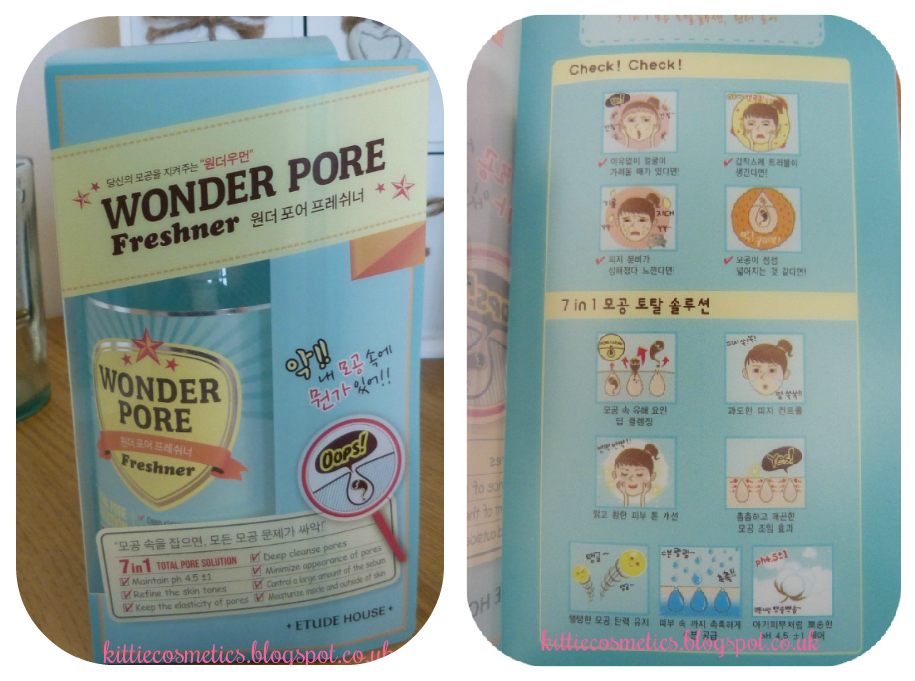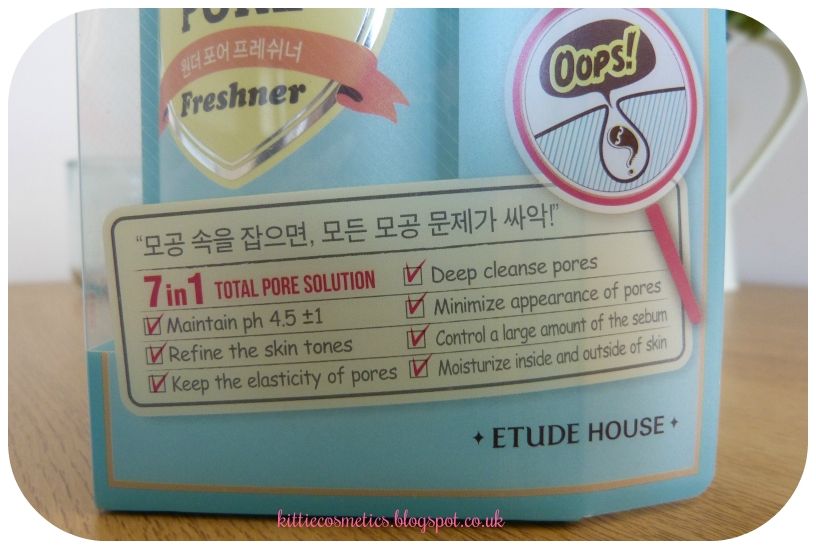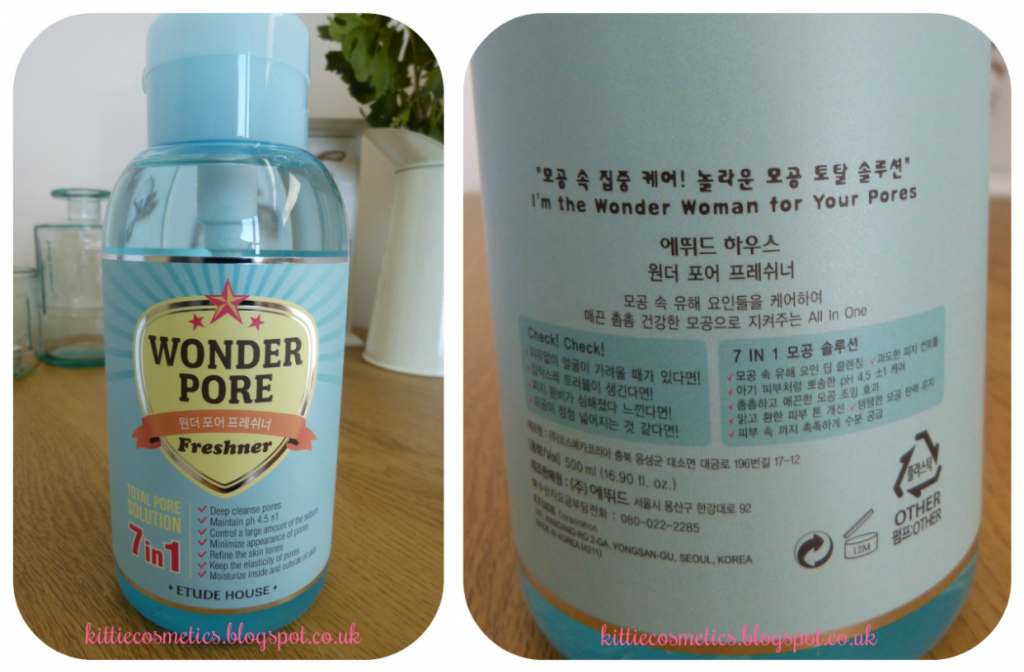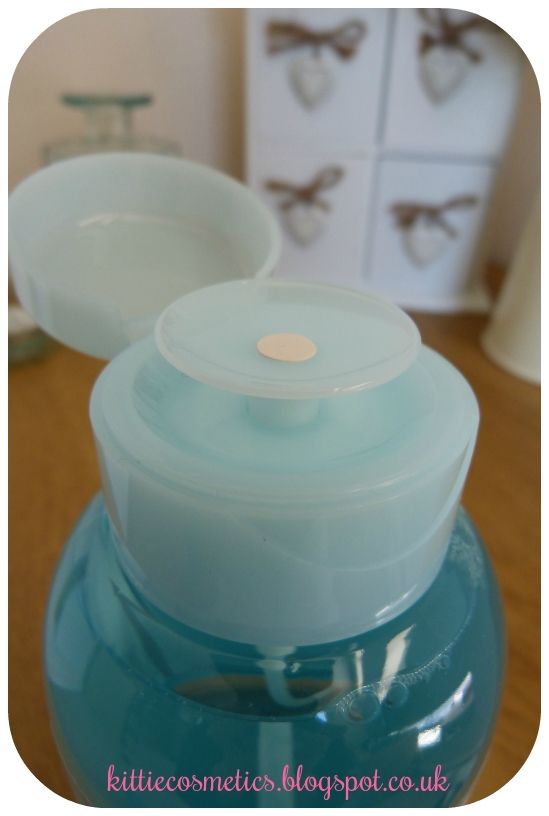 The bottle is packaged in a plastic box with a bright and fresh design, and reminds me a lot of benefit beauty products!
I was really attracted to the look of this product with it's fun and cute images, but doesn't look too child like and looks really pretty and eye catching next to all my other skincare items.
The way the product dispenses is really cool too, and haven't seen it on any other product. It's like the acetone pump dispensers you see in nail salons. It's really hygienic, but the only issue is if I press too hard, some of the product squirts onto my wall >.>
Claims
This toner is marketed as a 7 in 1 total pore solution:
❤ Deep cleans pores
❤ Maintain ph 4.5 ± 1 (healthy skin!)
❤ Control a large amount of sebum
❤ Minimise appearance of pores
❤ Refine the skin tones
❤ Keep the elasticity of pores (elastic pores??)
❤ Moisturise inside and outside of skin
For this review, I only washed my face really quickly using my Etude House cleanser so that you can see the cleansing effects of this.
I use 2 pumps of the toner on a circle cotton pad and gently sweep over my face. As you can see on the second photo, it has removed all the left over makeup and my skin is left lovely and clean. I also sweep this over my eyes to remove any oiliness and left over mascara residue, but his might be too harsh for some people, so I wouldn't recommend this unless it is something you do regularly anyway.

Overview
This toner is hands down my current favourite product and the most effective toner I've used. It is refreshing and gentle, and effectively removes any residue and oil off my face, which leaves my skin clean and fresh for hours.
As I have oily skin, I use this 3 times a day and my face doesn't dry out at all - once in the morning, once after work as a late afternoon freshen up, then once before bed. It does a great job of drying up the excess sebum and daily grime, but wouldn't recommend this if you have dry skin unless you use an intensive moisturiser afterwards, and wouldn't use this more than twice a day.
It doesn't have a specific scent which is a bonus for people who dislike strong scents, and I think it smells just like most toners out there.
It hasn't eradicated my face of blackheads, but there is a visible improvement on the amount of blackheads I have which is a start! My pores haven't changed in size either yet, but only time will tell if this product can achieve the seemingly impossible...my pores seem like craters to me so good luck with that wonder pore!! Overall, a big thumbs up and I look forward to seeing if this product impresses me even more in the future.
Have you used this toner before? If not, what is your favourite one?