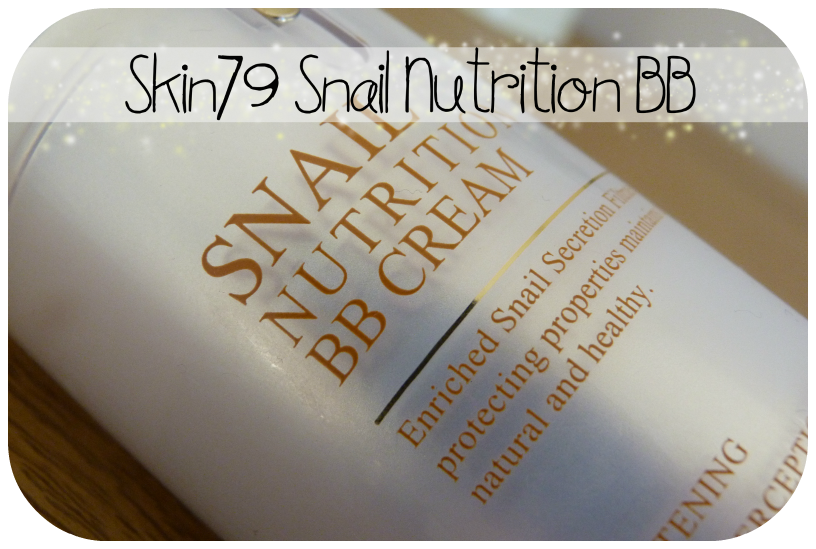 Snail slime in your BB cream...a little gross maybe? As gross as it may seem,
snail mucus claims to stimulate the formation of collagen and elastic that repair the signs of ageing, and minimise the damage caused by free radicals - which are responsible for premature skin ageing. All this for a bit of snail slime? Bring it on!
Snail secretion filtrate (snail slime!) is nothing new, and it's beneficial properties were actually noticed by the ancient Greeks - now an ingredient that is notorious in all types of Korean cosmetics and skin care products. Snail slime supposedly provides great moisture to the skin, stimulates collagen, keeps your skin supple and slows down the ageing process - so why not put it in an already skin friendly BB cream for even more added benefits - I'll try anything to slow down the ageing process, wrinkles beware.
This is my second Skin79 BB cream and I purchased the full sized 40g box on eBay for around £10, which is a similar price to their other BB creams. All this slimey goodness at a purse friendly price, no complaints there :)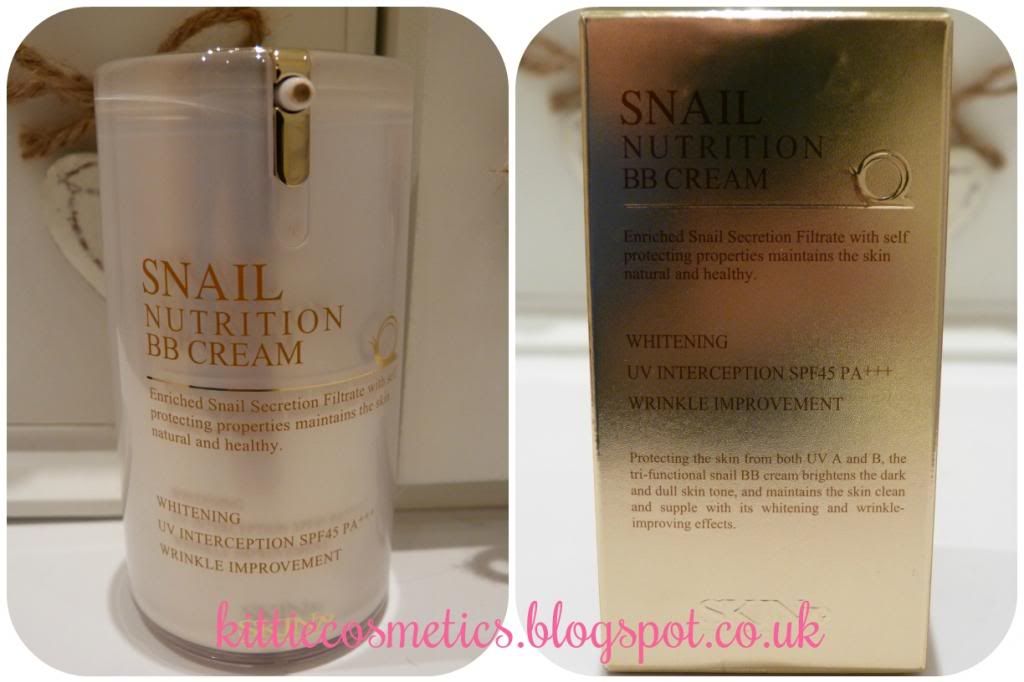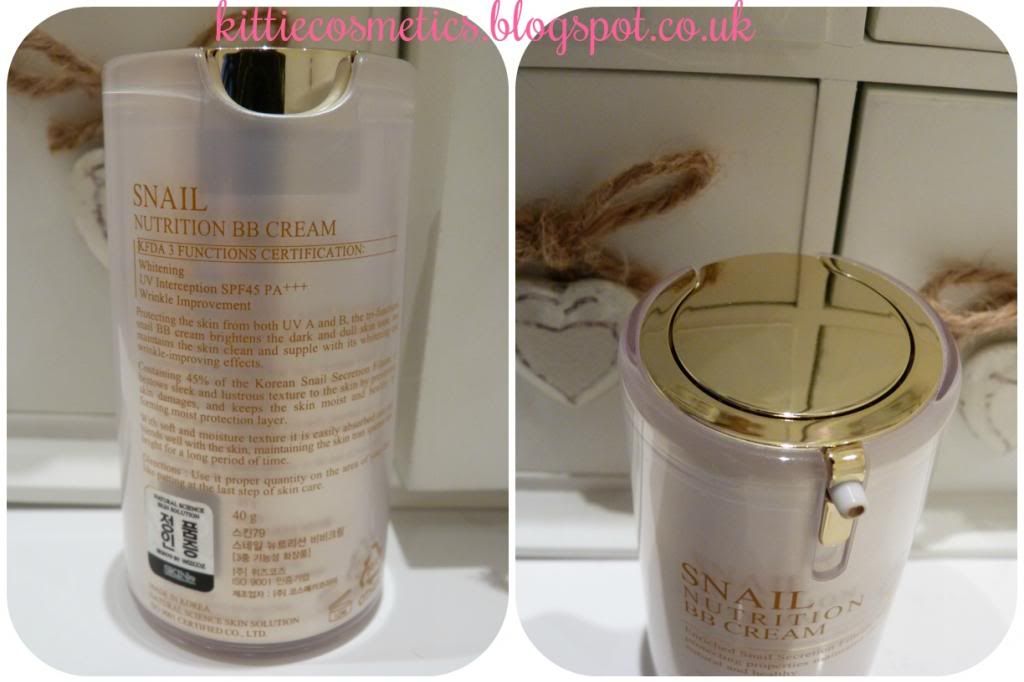 Skin79 Snail nutrition claims to brighten & whiten dark/dull skin, keeps skin supple, and improve wrinkles - much like the rest of the Skin79 range.
Unlike the rest though, this version contains 45% of snail secretion filtrate
and protects the skin from damage by forming a moist protection layer.
It contains SPF45 PA+++ which is a little lower than my Vital Orange, but isn't a problem as 45 is sufficient and means I will look less like a ghost in photos....hopefully!!
I think this cream looks more expensive than it actually is and appears a little more up-market. The gold pump and the golden sheen to the pearly container add to the luxurious feel. I don't know if it is just me, but I always feel good if my products look expensive, even though they are most probably budget beauty buys!
Here is a nice blob swatch on the back of my hand for you.
I've also took a before and after photo - T
he top photo is without the BB cream, and the bottom photo is with the BB cream applied.

Colour: Pink undertone not very suited for skin with yellow undertones. Didn't oxidise for about half an hour Luckily no hint of grey though!
Scent: I don't like the scent and I can't really explain it, incomparable
Texture: Creamy but more liquid-like than other creams that I've tried.
Effect on Skin: Dewey finish, reduced redness, even texture, brighter complexion, reduced pores.
Coverage: Sheer but light to medium, easily build-able.
Negatives: Scent and pink undertones
Application: I apply this BB cream using my fingers and "pat" it until fully blended. Easy to spread on skin, slight tackiness which disappears quite quickly and no tugging when blending.
I
Love
the way this makes my skin look, and I prefer snail nutrition over my current BB - it has a more natural finish in comparison. It has kept my oily zones in check although not specifically made for oil control. My skin looks dewey and bright with reduced redness, and feels like I'm not wearing make-up at all.
This would be even better if it had yellow tones to suit my skin but it does eventually blend so not a huge issue. No breakouts as of yet either!!
I'll be using this daily for a month and will re-post to let you know if I have experienced any long lasting benefits to my skin.

RATING: 4/5
What do you think about skin nutrition BB cream? Have you tried any other products containing snail slime?