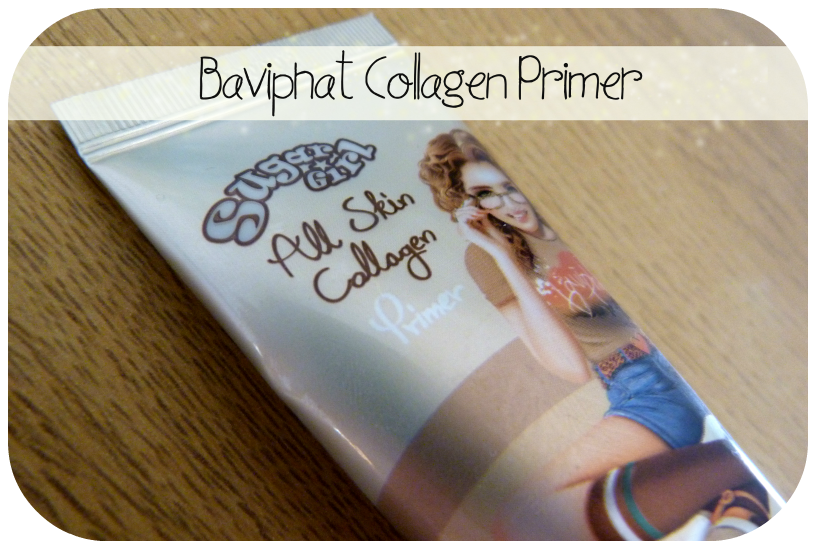 I've had a random day off work today due to having to work this coming Saturday - very unfortunate...but on the plus side, there were 2 small packages in my mailbox this morning and a royal mail delivery card. In one of the boxes was my Baviphat sugar girl all skin collagen primer, which is the topic of today's post. This is one of my highly recommended products and I can't say a bad thing about it!! Read on to see why :)
I've never ever used a skin primer (shocking I know), but I never believed that they would make a difference to my make-up regime. Cost was always the main factor, as the only ones that seemed to get positive raves were the high end expensive ones, which I couldn't really justify paying for every 2 months.
I picked up this 30ml primer on eBay for just over £5, which is a seriously attractive & affordable price for anyone on the hunt for quality beauty products on a budget like myself, and well worth re-purchasing if it actually does the job.
Claims
The product claims to smooth skin and improve skin condition by covering imperfections, fine lines and pores. The description states that the texture of the product is smooth, and the silicon polymer substance clears the skin to appear smooth as silk - helping to apply make-up with a soft and dry finish.
This is what the product looks like, a long with a swatch on the back of my hand.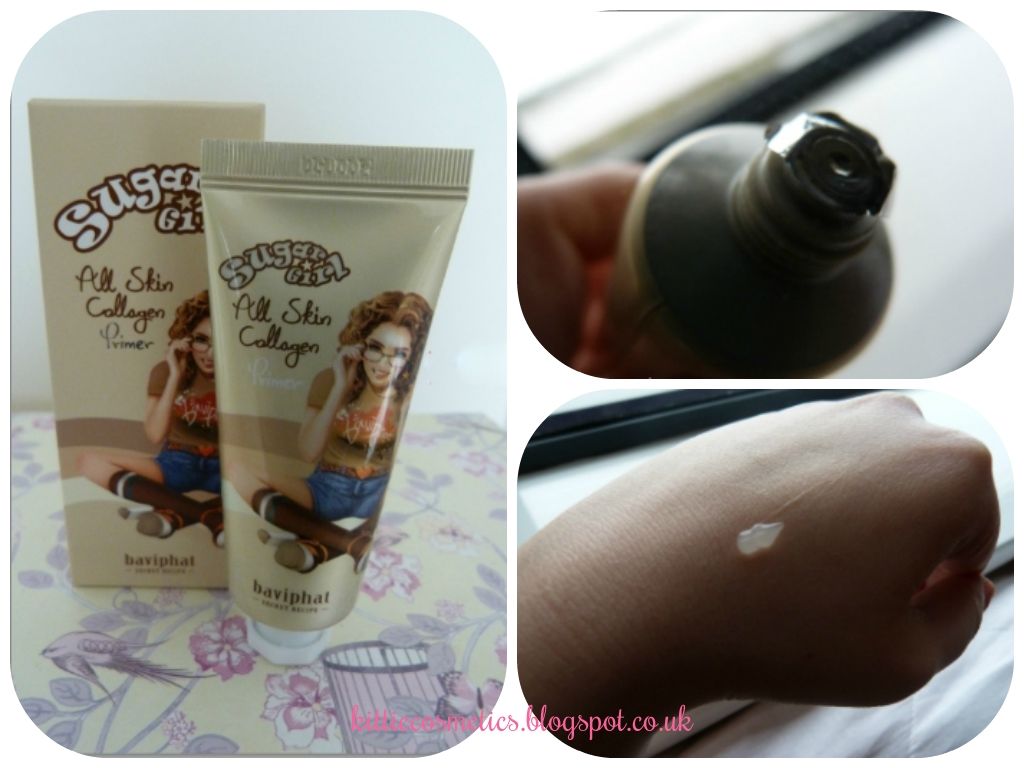 Baviphat sits in line with a lot of other Korean brands with their cute and good quality packaging. This primer comes in a squeezy tube, and sealed with foil. The tube isn't too hard and you can easily control the amount of product you need. It is also a really handy size for your handbag, or a large cosmetic bag.
Here are my before and after photos. Photo 1 is my bare skin (bad skin day today!), photo 2 is with primer only, and the final photo is with primer and my skin79 vital orange BB cream.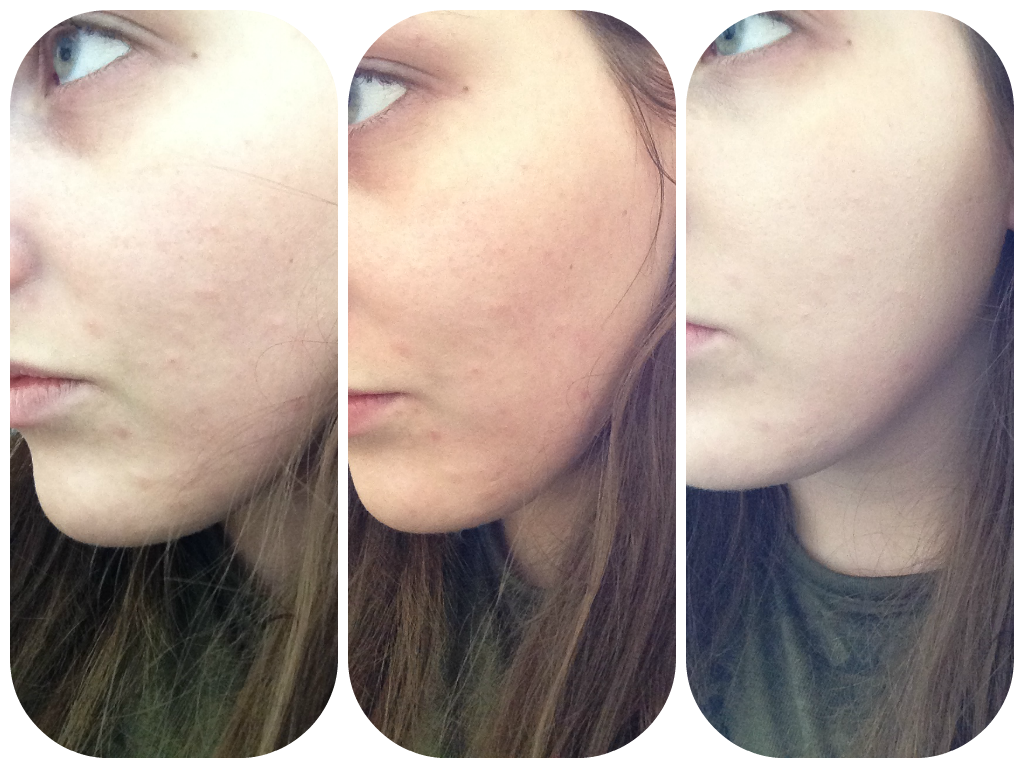 As you can see in the first image, I have quite a few blemishes and redness to my cheeks. I couldn't get the lighting exactly the same for the second photo, but my skin looked the same, and in the final image you can see how well my BB cream has covered all my redness and covered most of my blemishes without sinking into my pores.
Overview
The primer is more of a gel as opposed to a cream primer, watery and moist but thick enough to smooth out pores and fine lines. The gel is colourless and invisible when applied. I am really fond of the texture as it glides on effortlessly, and feels silky and extremely light - My skin still feels bare and smooth to the touch. :)
It mattifies the skin slightly and could be used alone if you were having a great skin day - not like I have ever had one of these though...
The product initially has a strong floral scent which I find really nice, but I would avoid if you absolutely can't stand scented products.
I definitely found it easier to apply my BB cream after using this, and I used less than usual as the primer had already smoothed my pores. After 3 hours of wear, my make-up has stayed put and I haven't had any breakouts - I usually break out within 2/3 hours of using a new product if my skin is not happy with what I put on it.
I couldn't tell you anything negative about this product and the product definitely lives up to the claims. I really like this primer and wish I had found it sooner. This is something I will definitely be purchasing again and incorporating into my make-up regime.
Rating 5/5
Have you used this primer before? let me know how you feel about this budget beauty. What is your can't live without' primer?