Hiya lovely ladies.
After discovering I had more in my bank than expected (due to overtime at work, I'm never lucky enough to have excess money otherwise :P), I decided to start up my collection of skincare products so that I can get my new skincare regime up and running. I desperately need to replace my current none existing one.
Read on to see what I have in store for my skin!
So as mentioned above, I need to get cracking on a new skincare regime because my skin is seriously dull and lacklustre. I have too many breakouts even though I don't suffer with any sort of acne and my black heads are a disgrace - I'm an oily mess!!!
My current routine is as follows - just so you know, no thought has gone into this routine, it's more like a 'if its near me I'll use it' kind of thing:
1. Cleanse with Clinique Liquid facial soap (Skin type 2)
2. Tone with Clinique Clarifying Lotion (skin type 2)
3. L'oreal revitalift laser renew serum
4. Bio oil
Yep....that's it. And to be honest I don't really use the toner that much so that's only used when I can be bothered, and no I don't use a proper moisturiser *slaps wrist*.
I've only got my self to blame for my crappy skin but I'm on a mission to turn my skin around.
Here are the first few pieces that I have bought to start off my skin regime. There are still a few things to be added to it, for example an oil cleanser and a few more ampoule's (so I can switch depending on my current skin woes), face masks, eye creams and some more moisturisers but that's for pay day!
1.Etude House Baking powder foaming cleanser
2. Etude House Wonder Pore Freshener 500ml
3. Mizon Snail repair intensive ampule
4. Secret Key snail repairing cream
I've heard wonders about the wonder pore Freshener (excuse the double 'wonder' there!) so couldn't really wait for that, and bought an Etude foaming cleanser to go with it - really hoping that baking Powder will clear out these pores!
Due to my skins predicament I went for some repairing products to hopefully get it in shape, so purchased the Mizon snail repair ampoule and the secret key snail repair cream. I bought the Secret Key cream instead of the Mizon cream basically due to cost. I had a £50 limit which I was determined to stick to and still wanted to buy some cosmetics so decided on the cheaper option. When I buy my next load of skincare next month I will purchase the Mizon to go with the Mizon ampoule - it just makes sense to do so.
With my left over monies I also bought 3 little pieces of make up:
1. TonyMoly petite bunny gloss bar in juicy apple
2. TonyMoly petite bunny gloss bar in juicy orange
3. TonyMoly cats wink shiny skin base in clear mint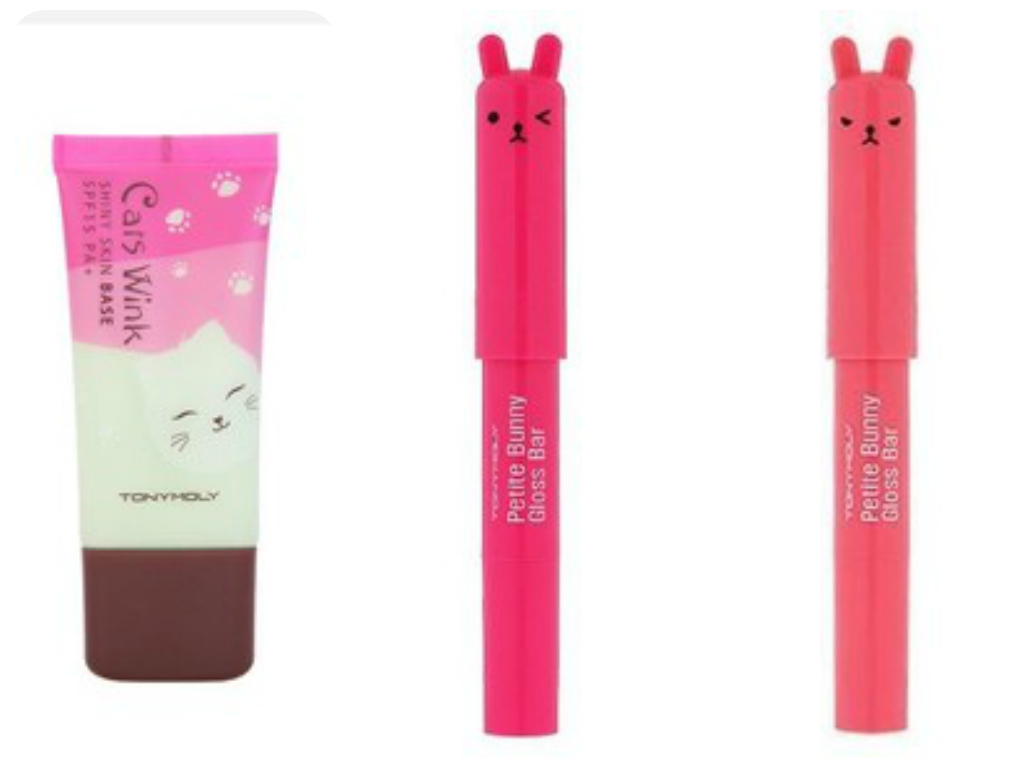 Super excited for everything to arrive and I'll be reviewing each of these items for you all to read over the next few weeks!
Bye for now!