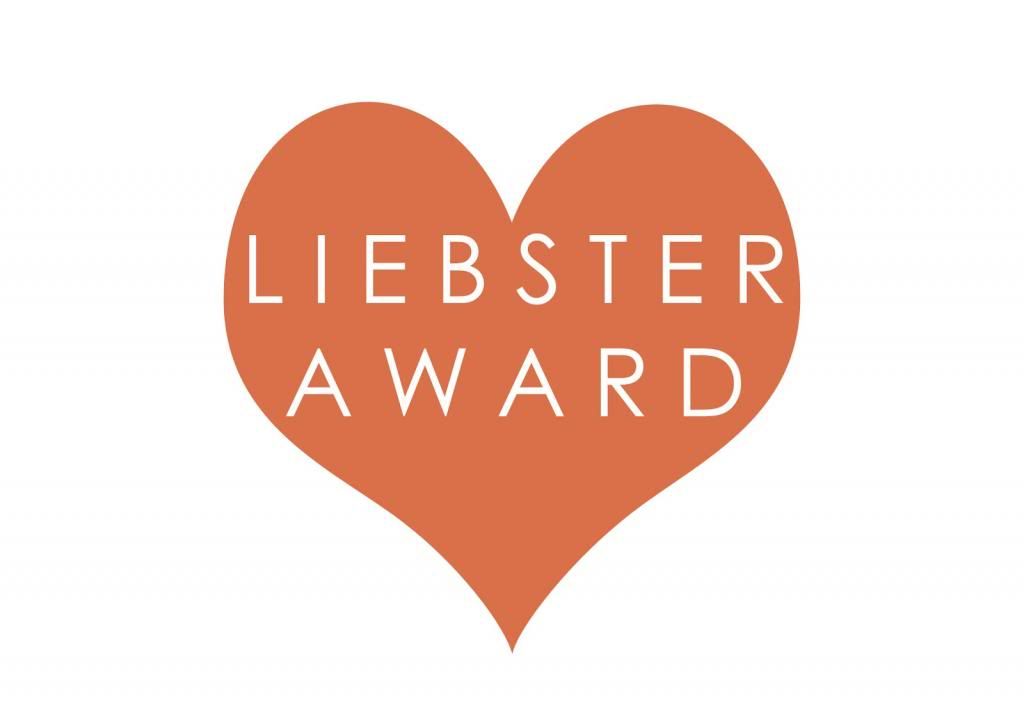 M

orning/afternoon/evening beauties!
Today I was nominated for

the

L

iebster award

- read on to see my nominations and some little random facts about me!
T
he word Liebster is German, and

roughly translates as
sweetheart, beloved person, darling; beloved and the like.
The Liebster Award is for upcoming bloggers with less than 200 followers
to help gain a bit of recogni

tion.
I've been lucky enough to be nominated by Rach @
What Rach Loves
- big big thank you
:)
Don't forget to check out her blog

!
Rules
Each blogger should answer the questions that have been set for you
choose 11 new bloggers to tag and link them in this post
Create 11 new questions for the 11 bloggers
Go to their page and tell them they have been nominated
Each nominated blogger should post 11 random facts about themselves
NO TAG BACKS
1. Cats, I just love cats
2. One of my favourite places is at the ZOO! any zoo :P
3. I love gaming and Tomb raider is definitely my forté.
4. I have 5 tattoos and want to get 4 removed (and one of them

re-done in another location!)
5. I have a freckle in one of my eyes
6. I'm so scared of spiders, if I see a large one unexpectedly I cry like a baby!! *hides face in shame*
7. Hello kitty is a bit of an obsession
8. Cherry Dr Pepper is my favourite drink, although the only way I can buy it is online, so like once a year!
10. I visit eBay almost every day and stare at all the things I can't buy....
11. Curry is my favourite food ever, chicken tikka madras yum.
1.

What made you get into blogging?
Hm, after seeing a few blogs on specifically Korean cosmetics and being engrossed in the reviews, I thought it would be fun to share my thoughts on the same type of products

2.Who is your ideal role model?
This question got my cogs turning, and I can honestly say I don't think I have one, I don't aspire to be like anybody else, The closest person would be my mum, I'm impressed with how she copes with me and I'd like to have her patience.

3.If you could be an animal what would you be?

4.Dogs or Cats?
Cats....always cats. On top of being uber cute, I get to eat and then sleep all day, then eat some more, get some strokes and sleep again! not a hard choice for me!

5.What's your favourite soap to watch?
I don't like soaps at all, I prefer the cooking channel or nature

documentaries

haha!

6.Do you have a guilty pleasure, if so what?

7.What type of blog posts do you enjoy reading?

8.What is your

favorite

product?
At the moment, my Skin79 snail nutrition BB cream

9.Do you have a particular brand you find yourself reaching for all the time?
Before my love of Asian cosmetics, easily Cliniq

u

e
! Now I would say Etude House.

10.What's your

favorite

shop?

11.If you were stuck in a lift with 3 people who would they be and why?
My boyfriend because we're always together so would be weird not to be!
My boss at work so they would believe me when I call up and say I can't make it into work today :P
My mum because she laughs at my stupid jokes and I feel less scared when she is aroun

d.
My questions for my nomin

ees

to answer :)
1. Are you a winter or a summer person
3. What is your dream job?
5. Favourite place you have ever visited?
6.
If you could have dinner with anyone (present or past!), who would it be?
7.
What is your most prized possession?
8. What skincare product can't you live without?
9. Favourite video game if any?
10. Most

embarrassing

moment?
11. Do you like cats (cats again I know, I'm sorry!)
My nominees for the award!
11.
Catreena
It would be great if those nominated could please link your post in the comments, it would be great to look at all your answers! xx