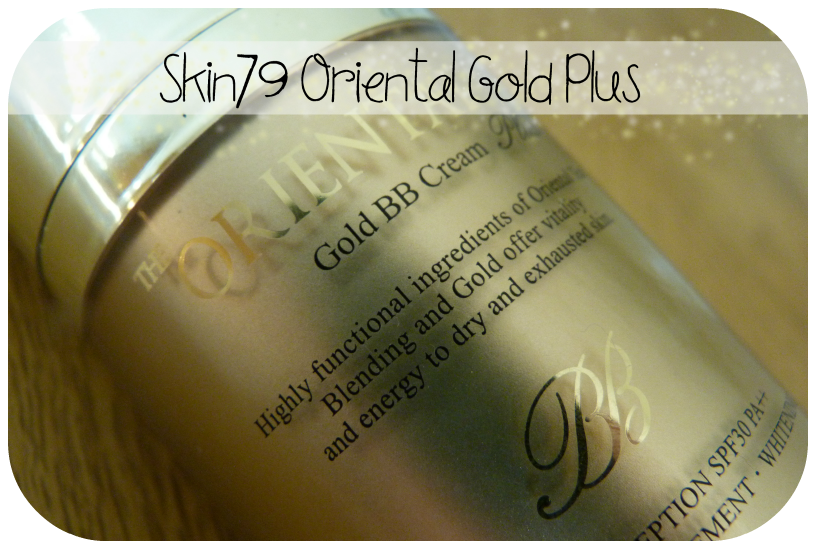 Yes, another Skin79 BB cream review!! As you can see, I do love this brand and today I will be reviewing the Oriental Gold Plus version which comes with a lovely little bonus! This BB cream does not disappoint - read on to see what I'm talking about :)
I've been really excited to try out this product as I got it delivered about 2 weeks ago and have been itching to give it a go. This review will be quite a bit longer than my others so apologies if you like reading short and snappy reviews!
I purchased the 40g box on eBay for £13.40p. There were some a little cheaper for under £11 but I bought it from my trusted seller and will always buy from them as I know I'm getting the real deal.
I don't think this is expensive and considering how much you get I think this is a steal! I personally believe the quality this cream (and all the other Skin79 BB creams!) is much higher than any other BB or foundation of the same price.
Now the thing that got me most excited about this product is the little bonus I mentioned above! The Oriental Gold Plus has a little flip top lid on the top which when you open it, reveals a pink cream lip and cheek tint, complete with a mirror under the lid :) I think this particular BB cream is great value for money as it is basically a 3 in 1 product - great for if you need to rush and do your makeup on the go, and saves some space if you only have a little handbag.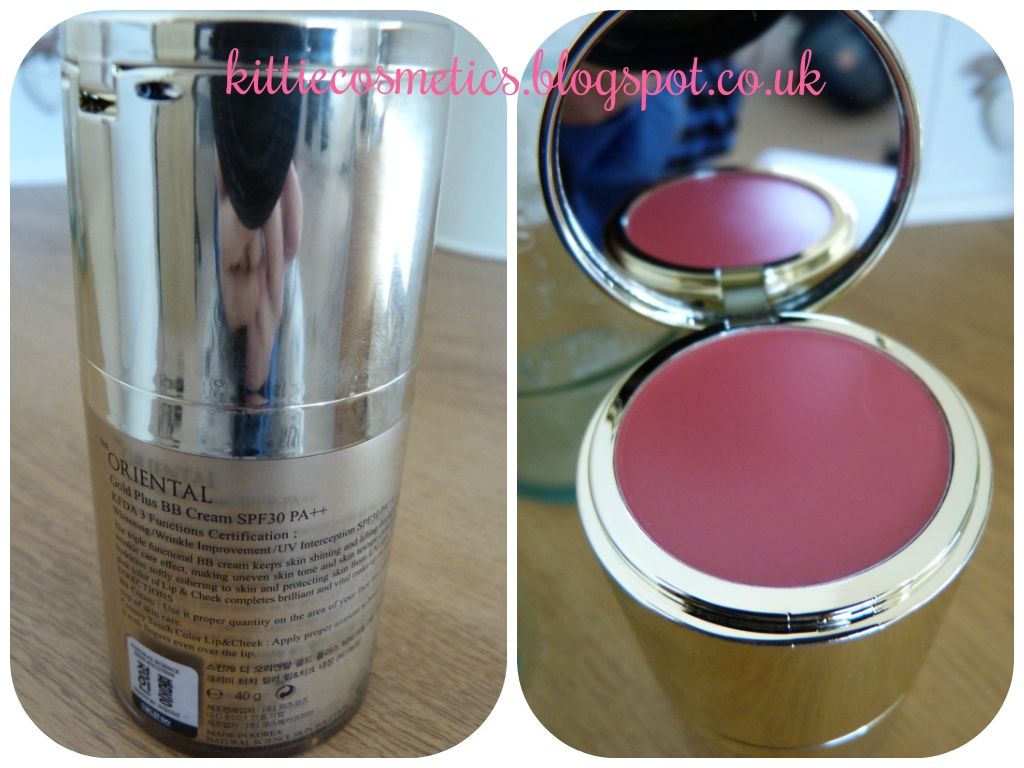 Claims


The Oriental Gold Plus is the upgraded version of the Oriental Gold - which I don't have yet but will be doing a full review and comparison when purchased :) This cream has a triple function - whitening, wrinkle improvement and UV interception SPF30 PA++. This claims to keep skin shining and lifted through it's whitening and wrinkle care effect. It is also meant to even out your skin tone and smooth out your skin texture by hydrating your skin and protecting it from the sun - very similar effects to the other creams which is great, who doesn't want bright, lifted and hydrated beautiful skin!?
To achieve all this amazing-ness, this cream contains all sorts of extravagant and opulent sounding ingredients!
* Oriental Tea Newplex and Peptatox Complex for sleek and firm skin
* Gold and Caviar extracts offer vitality and energy to dry/exhausted skin
* Oriental Sue Formula (do I know what this is? No...but it sounds good) to help maintain optimal skin balance to sooth skin internally and externally.
This all seems very posh and to have all of this crammed into a BB cream for such a low price sounds like a dream!
As mentioned above, this BB has SPF30 PA++. The SPF in this is the lowest of the BB creams I have tried, but SPF 30 for me is absolutely fine and people won't have to squint when they look at my ghoulish white skin on photos :P


To me, The Oriental Gold Plus looks like an elegant high end product and certainly not a £13 beauty bargain BB cream. All I can really say is gold gold gold, everything is gold and manages to look classy, not tacky! The colour represents the luxurious ingredients too, including erm, what was it again? Oh yes....gold! :P A difference with this container is the way the product is dispensed.
The other Skin79 full sized creams have push button top and the product comes out from the nozzle, but with this one, you push down on the dispenser ( I don't know what to call it) and the cream comes from up from the middle. Although this mechanism looks pretty cool, I don't like it - It gets quite messy, it isn't the most hygienic method and I always push out too much product.
Let's take a look at the product in action shall we. Here is the swatch, my before photo on the left, and the after photo on the right. I have used this on really spotty skin, not by choice though for review purposes....just having a bad skin day!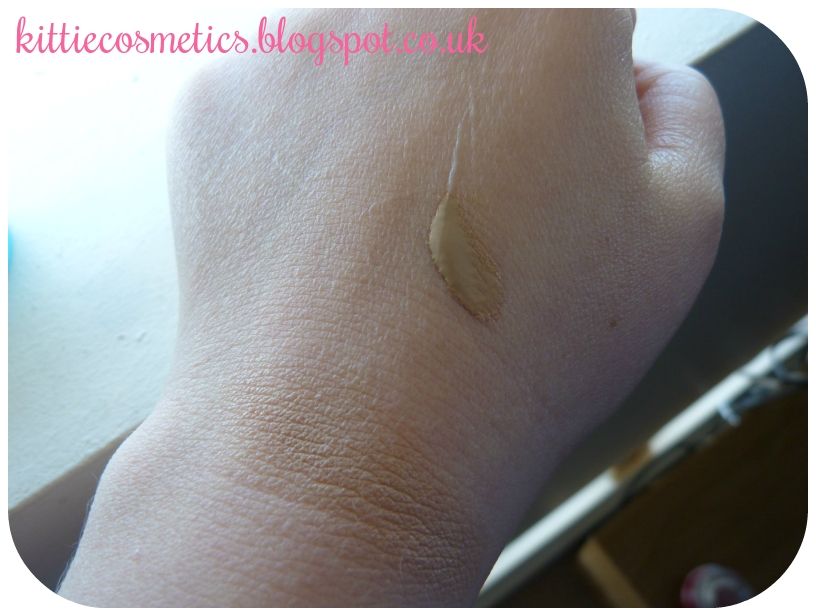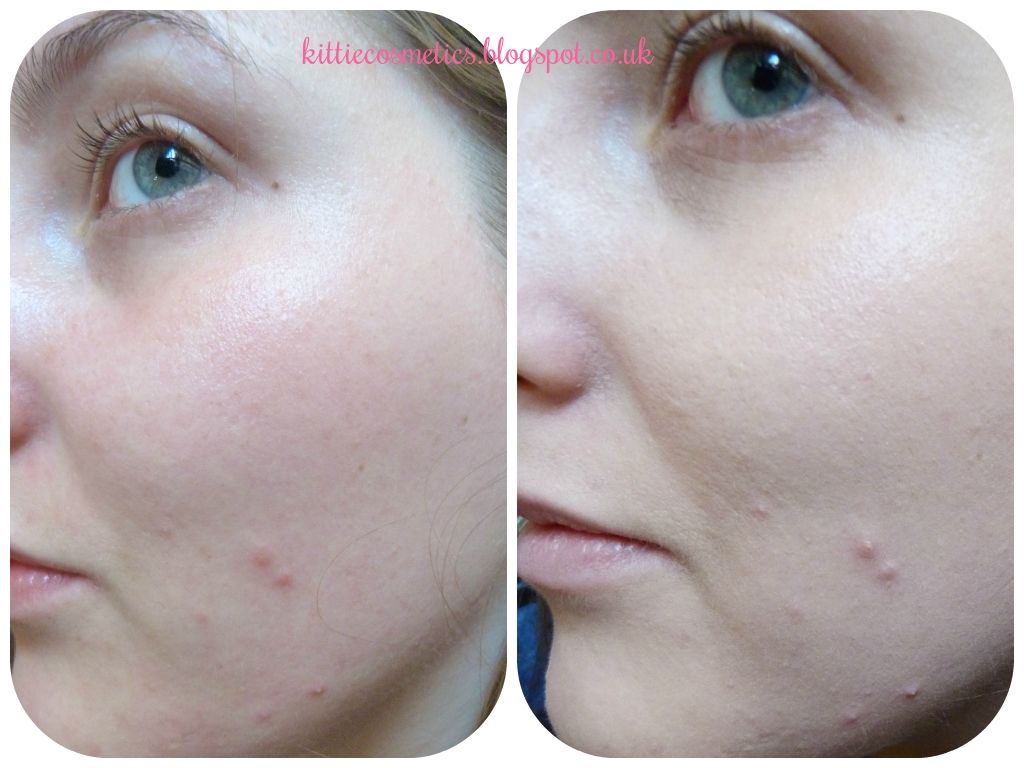 This is a swatch of the cream tint on my hand and one of the tint on my lips. The bottom picture
shows my whole face with the BB cream and the tint on both my lips and cheek - no other make up and no primer.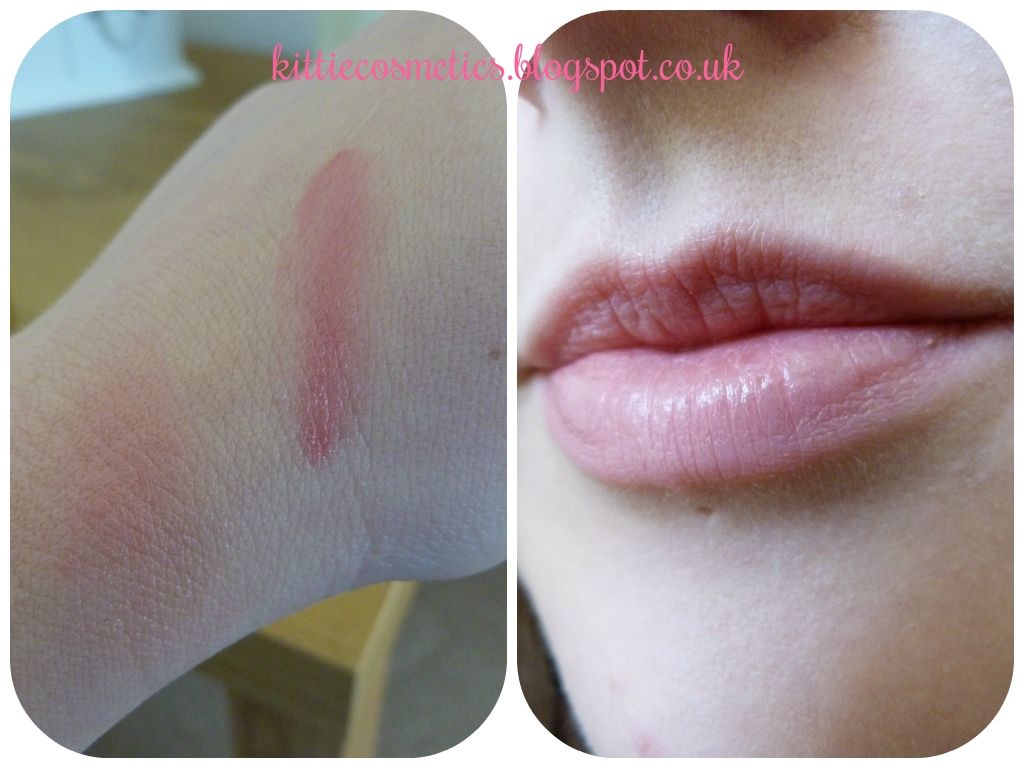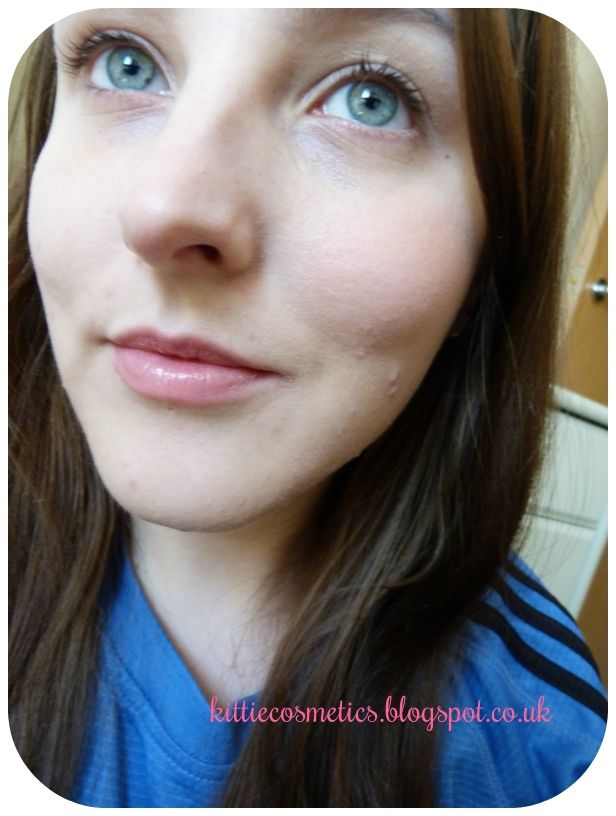 Excuse the workout top...It's my boyfriends, well it was until I found it makes a great lounge around lazy day top :P
Cream overview


Colour: Not really sure, slightly pink but not pink enough to be a problem as it blended in really well.
Scent: Initially a strong rosy scent, but the smell does go away after a short while. Texture: Creamy but quite watery
Effect on Skin: In between dewey and matt finish, reduced redness, even texture, brighter skin.
Coverage: Medium, but easily build-able.
Negatives: Doesn't cover blemishes as well as I'd hoped and really clings to dry patches!! damn dry patches >.>
Application: I apply this BB cream using my fingers and "pat" it until fully blended. Easy to spread on skin due to being quite watery.
T

int overview
Colour: Pink with a slight peachy tint but the peachyness isn't visible on when applied
Scent: Mild floral scent, nothing too crazy!
Texture: Smooth and creamy
Pigmentation: Not very pigmented but build-able depending on how bold you like your colours.
Negatives: Only 1 but I won't mark down for this, it does accentuate dry flaky lips but so do most lip products that I've tried.

Would I repurchase? Yes definitely. Oil control is great although I start seeing a bit of shine on my nose after about 2 hours, but this is easily fixed with a bit of powder.
It definitely brightens/whitens my skin, but it seems to make my blemishes look even more obvious? maybe it's because my blemishes are at their worst today I'm not sure.
The medium coverage on this is fantastic, but still looks natural and doesn't look like a foundation. Out of all the BB creams I've tried, I would say this one for me feels most hydrating and doesn't dry my skin out.
I haven't had any breakouts yet either and it hasn't made my current ones worse, fingers crossed it stays like that!
The tint is a lovely addition which feels really nice and weightless on my cheeks and isn't sticky at all.
As for wrinkle improvement/vitality and the firming benefits, It's impossible to tell because I mix up my BB creams, I get the benefits of them all so I couldn't say which cream is doing what.

RATING: 3.5/5

I wanted to rate this higher, the downside for me is the blemish coverage. I know this isn't a concealer, but with such great coverage everywhere else I thought it would have worked well on them. If my skin was clear of blemishes and stupid dry patches I would give this a 4.5/5 - so don't let the low rating scare you away from this, it is a really great product and I cant wait to use it when my skin isn't so gross! I will edit this page at a later date after using on clearer skin and give you an updated rating!
Have you tried Oriental Gold plus, or even the preceding Oriental gold? Do you have any multiple use cosmetics?