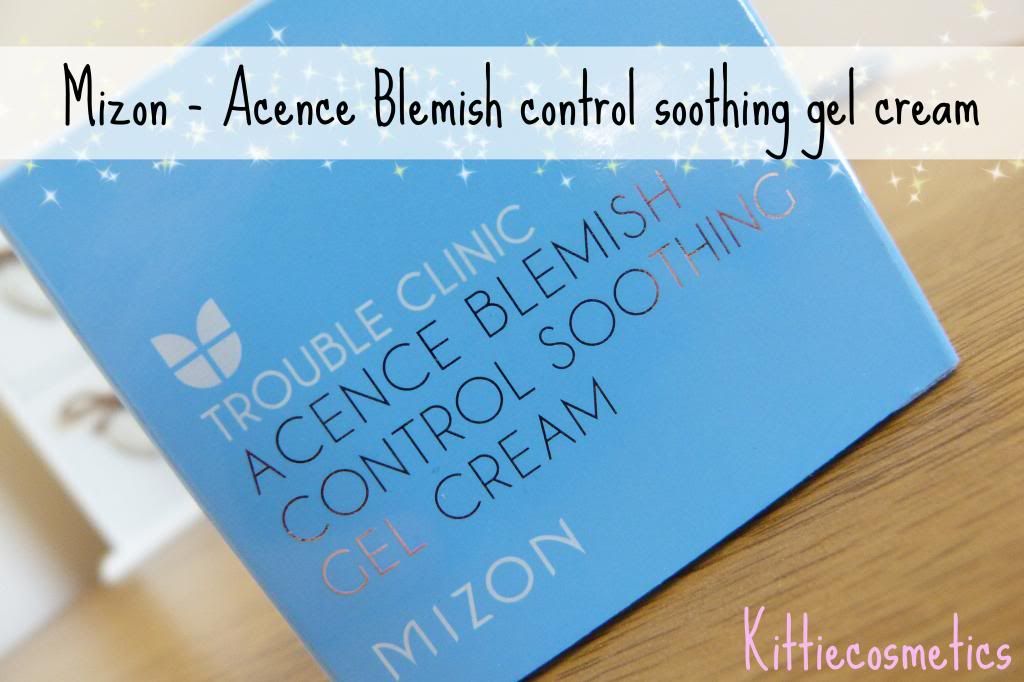 Hiya girlies! Today I've conjured for you my review of the Mizon Acence blemish control gel cream! My experience with it has been somewhat successful, but there has been a compromise of sorts. Read on to see more :)
Firstly, it has been so long since I last posted my apologies! I do have a genuine reason for the lack of posts though, and the reason being Mr G Wheatley....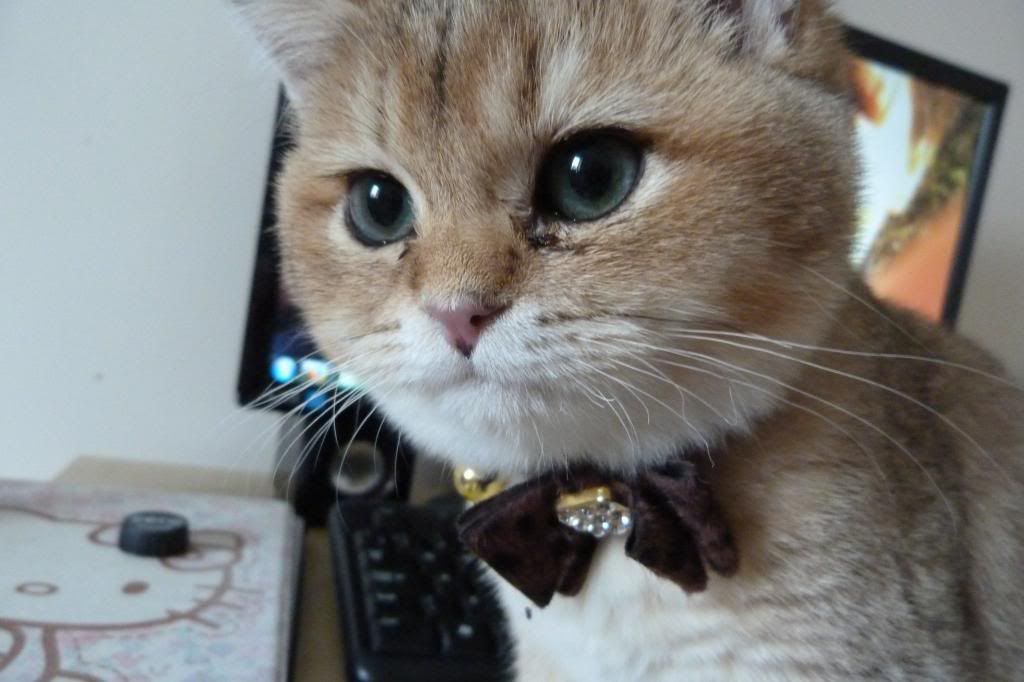 ....my new British shorthair kitten. I've been busy helping him settle into the apartment, and to be honest I've been so distracted by his cuteness (and naughtiness!!) that I haven't really had time with working too. He's all settled now though and I just let him run around like a mini wrecking ball and clean up the destruction later, giving me a more time to blog :P
Back to the review!
I've never found the perfect moisturiser for my skin yet, as the ones I've tried are either too greasy and heavy, or too light and don't even touch my dry patches.
I decided to try out my first gel cream as after a bit of research I found they are good for oily skin as they absorb nice and quick without leaving a greasy aftermath. This one contains salicylic acid in which is one of my favourite products, to help smooth out my skin texture.
Mizon is a good quality brand in my eyes. all their products are fairly priced and all seem to work and deliver on their claims to some extent at least.
The gel cream comes in a 50ml tub, and costs $13.99 over at Jolse.com, which is just under £9. Some products containing AHAs or BHAs can cost quite a bit, but £9 is nothing to grumble about - easily affordable if re-purchasing.
This product is part of the Mizon Acence line which includes a cleansing foam, toner, emulsion, essence, gel cream and pink spot powder.
Full Ingredients
Hyaluronic Acid, Birch sap, Trichloric Acid, Salicylic Acid, Fruit of maximowiczia typica, spine bamboo stem, raspberry, lemon, west ivy, achillea millefolium, gentian, green tea, portulaca oleracea, arnica, absinthe, Hydrogenated Lecithin
Ingredients to mention
❤
Salicylic acid - natural exfoliator, removes dead skin and smooths skin texture
❤
Hyaluronic acid - can absorb more than one thousand times its weight in water, but larger molecules cannot penetrate into the skin, so there is a debate on how effective this is
❤
Glycerin - attracts water and helps skin maintain it's outer barrier preventing moisture loss
❤
Birch tree sap - The juice can be used for treating skin affections, eg dermatitis or eczema
❤
Papaya fruit extract - contains enzymes to exfoliate dead skin cells and improve skin texture
❤
Rose Flower extract - moisturising
❤
Green tea - Antioxidant, can slow down signs of ageing
Features / Claims
❤
Supplies troubled skin with abundant moisture
❤
Oil free
❤
Balances skin oil and moisture, preventing sensitive and dry skin
❤
Fast absorption without stickiness
❤
Acnatural formula - includes unique patented formula with Pinosylvin and Rosemarinic Acid to sooth skin without irritation
❤
Forms a skin protecting film, preventing more troubles
❤
Soothing
❤
Sebum control
The ingredients information is taken from the packaging and the product advertisement at Jolse.com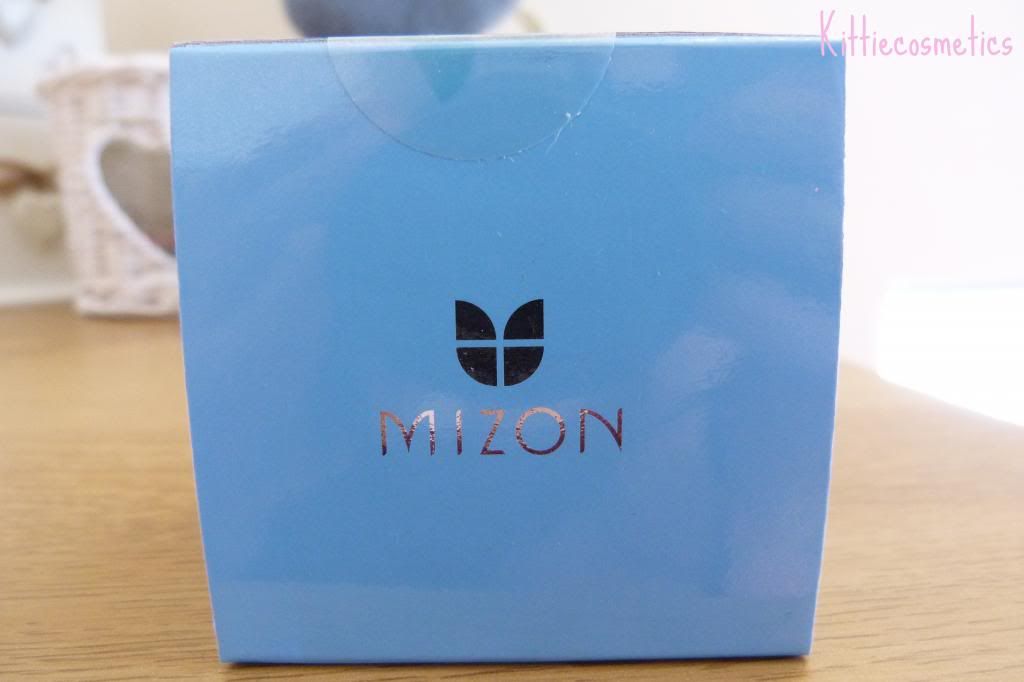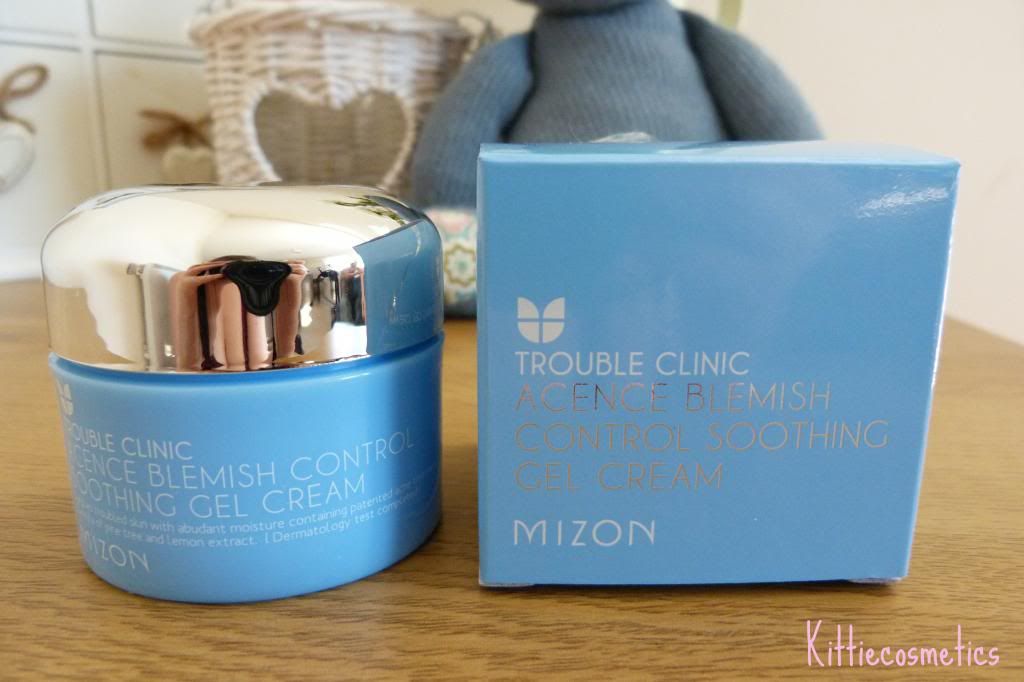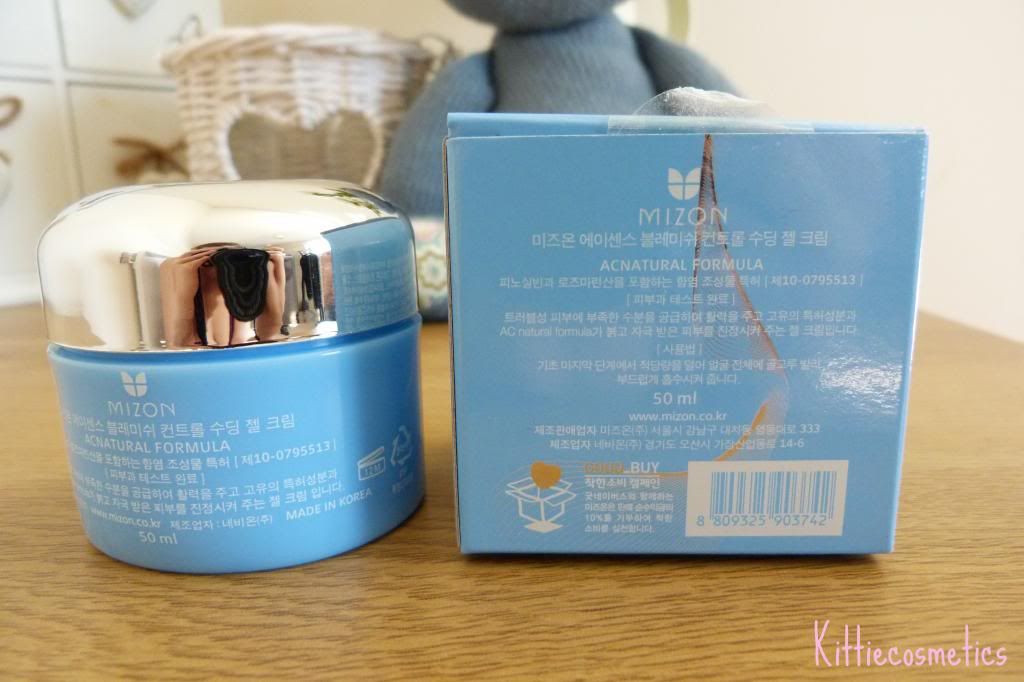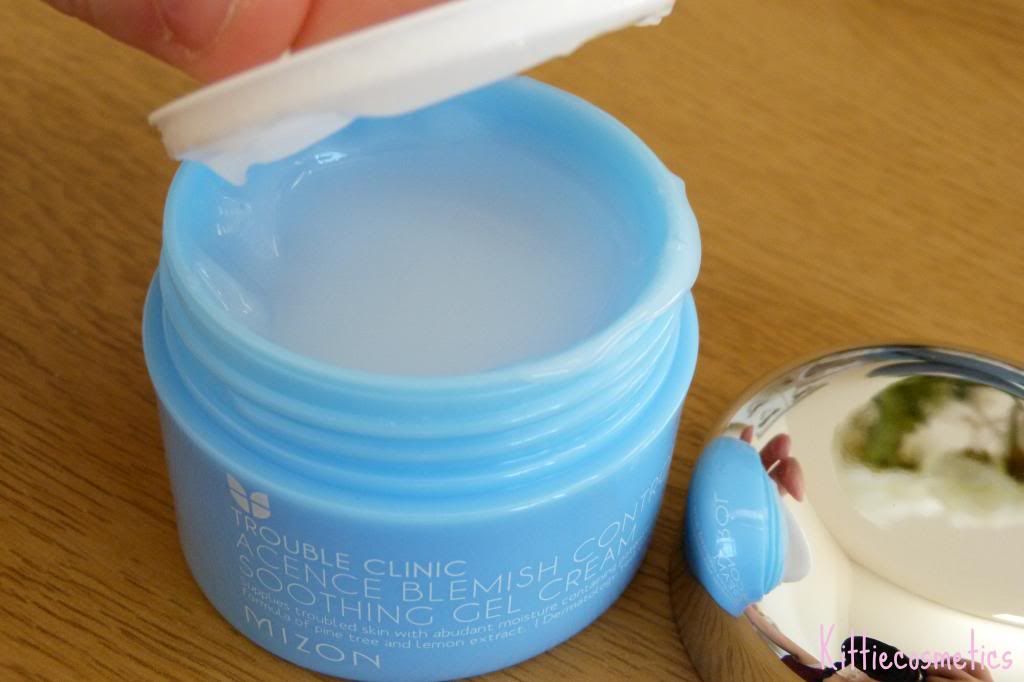 Packaging
The box is a light blue colour with white and silver reflective text on the front, a long with a clear Mizon sticker sealing the box so you know it hasn't been opened. The pot itself a light but thick plastic, in the same blue colour with a silver reflective lid. I like the fact that it comes with a plastic disk too separating the product from the lid to keep things nice and clean, just the way I like it!
I get the impression that this product is trying to show what it's purpose is, and avoids using any fussy colours or images which might distract from the clean look. Despite this, the colours are still quite pretty and the silver really attracts my eyes to it. The light blue colour with the white and silver seems very clean, light and ever so slightly clinical, and for a product aimed at clearing your skin I find this appearance very appropriate. I do like the packaging and it doesn't look like something straight out of the pharmacy. I don't hide it away and it sits nicely with the rest of my products on my dresser :)
Product swatch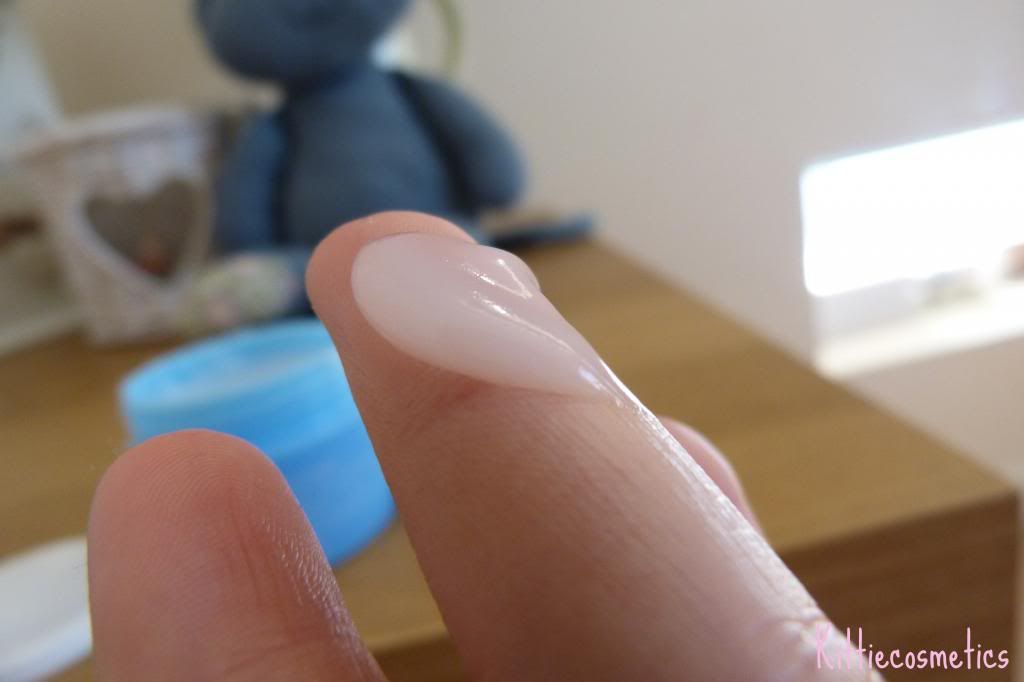 The gel is translucent, and a cloudy-like colour and is thick yet light. It doesn't melt or drip and sinks into the skin like a dream, leaving only a lovely silky finish with no stickiness or residue at all. It feels very light and refreshing but not very moisturising, I'll explain more below.
Before and after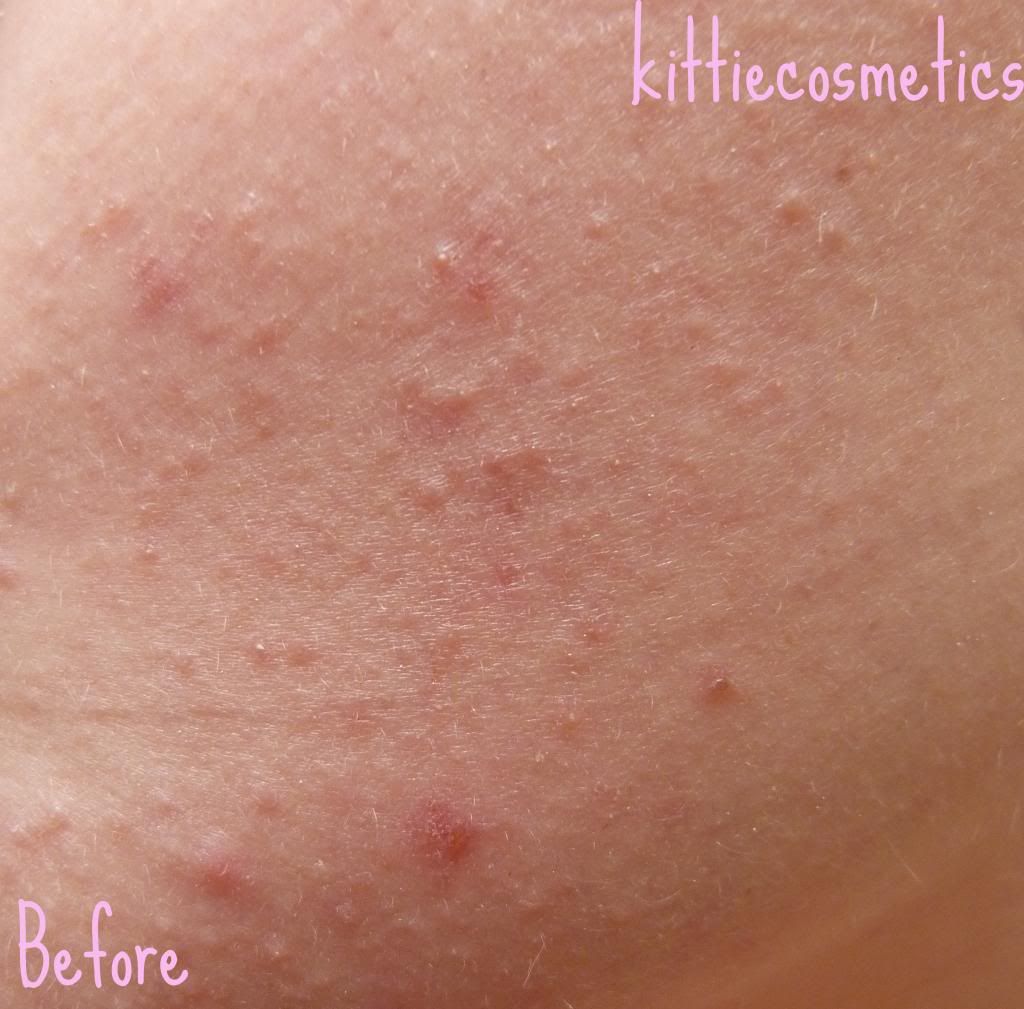 I've been using this cream for about 4 weeks and I have seen a difference, sorry for the grossness of these pics!
In the after photo, you can see that my skin has smoothed out and I have less bumps than before. My skin looks redder in the after photo but it isn't, that's just poor lighting. I do still have redness though, but that is for my other products to combat.
Overview
Colour:
Cloudy but transparent
Scent:
Strong scent of lemony alcohol, but I like it, no-no for people sensitive to scents
Effect on skin:
Light moisturisation, silky finish, stings any open blemishes
Negatives:
Not moisturising enough, makes my dryness prone areas worse
Application:
I take a pea sized amount, very lightly rub into my palms to spread it, then smooth over my face.
This product is great in some areas but lacking in others. It's weightless, refreshing, cooling and soothing when I have sore and irritated skin. My face does feel quite plump afterwards, but this is definitely not hydrating enough to use alone, even on my oily/combination skin as it has made my dry patches worse. I know gel creams are meant to be light, but I chose this one specifically due to it's potential moisturising benefits so I was getting the best of both worlds, but it just didn't work out.
I'm now using this after a light facial oil and this this is helping with the dry patches, so I will continue to use this considering it works so well for my blemishes.
It has helped to smooth out my bumps though and it has really great oil control, but stings quite bad if used on broken skin - best to wait for this to heal before using! It has sped up the healing of pimples and I have had less new ones since using this.
For trouble skin management this is great, but can only recommend this if you use other hydrating products, or if you have extremely oily skin with no dryness. The pot didn't last me very long though so would like this to be available in a larger size. I will purchase this again as I'm loving the smoother and less bumpy skin :)
Fantastic trouble control but not so great hydration.

Have you tried any of the Mizon Acence line? Can you recommend a light yet hydrating cream for oily skin?
You can purchase this direct from Jolse.com by clicking on the image below