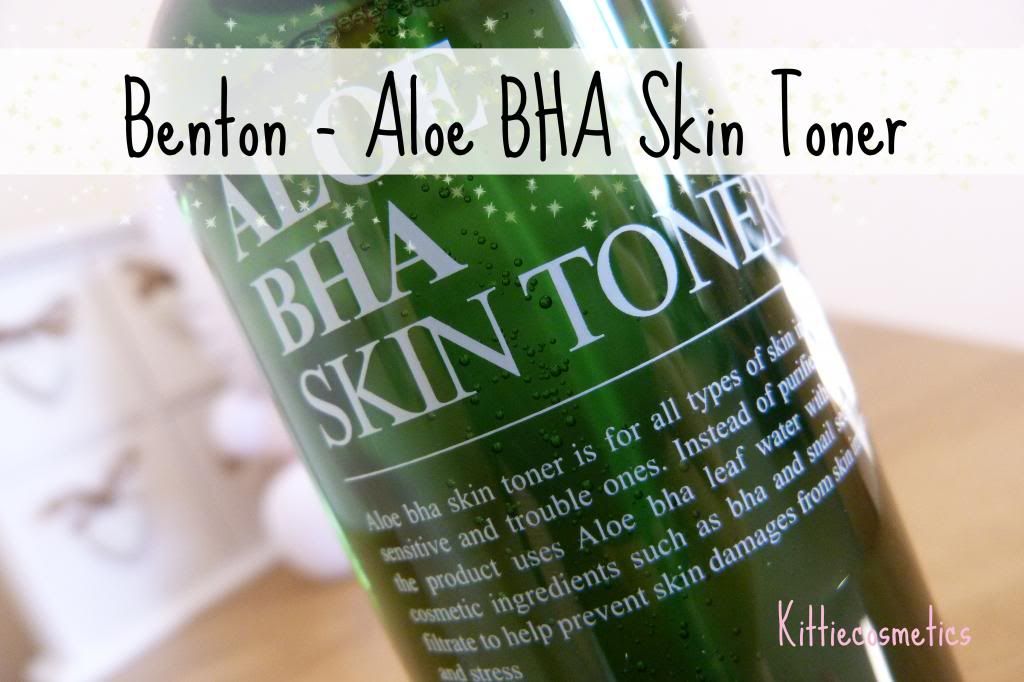 Hiya Lovelys! Today I have for you my review on the Benton Aloe BHA toner. I've wanted to try some products from the Benton range since they came out, and I can't tell you how much I LOVE this product but I'll try!
I fell in love with the Etude House Wonder pore freshner a while back and I still find it fantastic, but my skin has changed and it isn't suitable for me anymore. I do still have oily/combination skin, but I'm needing a lot more moisture than normal, especially with the colder weather.
Ever since I saw the Benton range launched, I have wanted to get my hands on it, and my sponsor *jolse* kindly sent me my first Benton product to test.
I've been using this for approximately 2months, and now I am happy enough to share my experiences.
The product comes in a 200ml bottle and is reasonably priced at $16.98 over at jolse, which is just over £10. I personally think this is well worth the money, and it isn't really expensive anyway!
Ingredients to mention
❤
Aloe barnadensis leaf water (58%)
❤
Hyaluronic Acid
❤
Aloe Barbadensis leaf extract
❤
Snail secretion filtrate
❤
BHA Salicylic Acid (0.5%)
You can find the full list on ingredients online.
Aloe:
Has soothing, moisturising and healing properties and this is the main reason I wanted to try this product. Although my skin has started to dry out, my breakouts haven't stopped at all, and I could really use some help with healing my skin! It also contains vitamins A,C and E, and has anti-inflammatory and antibacterial properties too!
Salicylic Acid:
The next reason I chose this was for the salicylic acid. It is a is a natural exfoliating chemical used to clear away dead skin, smooth skin texture and combat spots and blackheads. It clears the bacteria out of pores, and constricts pore diameter = win!!
The percentage of this is only low, but 0.5% is still effective yet very gentle.
Snail secretion filtrate:
The final ingredient which drew me to this is the snail secretion filtrate, and I was pleasantly surprised to see this combined with 2 of my other favourite skin care ingredients. Snail mucin contains proteins, antioxidants and hyalauronic acid.
Features / Claims
❤
8 free system - Parabens, mineral oil, alcohol, benzophenon, chemical preservatives, steroid, artificial fragrance, artificial colouring
❤
Suitable for all skin types
❤
Water free! Uses Aloe leaf juice instead of purified water
❤
Repairs damaged skin and prevents further damage
❤
Reduces itchiness
❤
Soothes dry and sensitive skin
❤
Removes residue wastes after cleansing
❤
Moisturising from the hyaluaronic acid and plant-based glycerin
❤
Trouble care and blackhead care
❤
Exfoliation
(Phew big list!)
The above information is taken from the packaging and online at jolse
.
I hope the above shows you why I was so excited to try this!!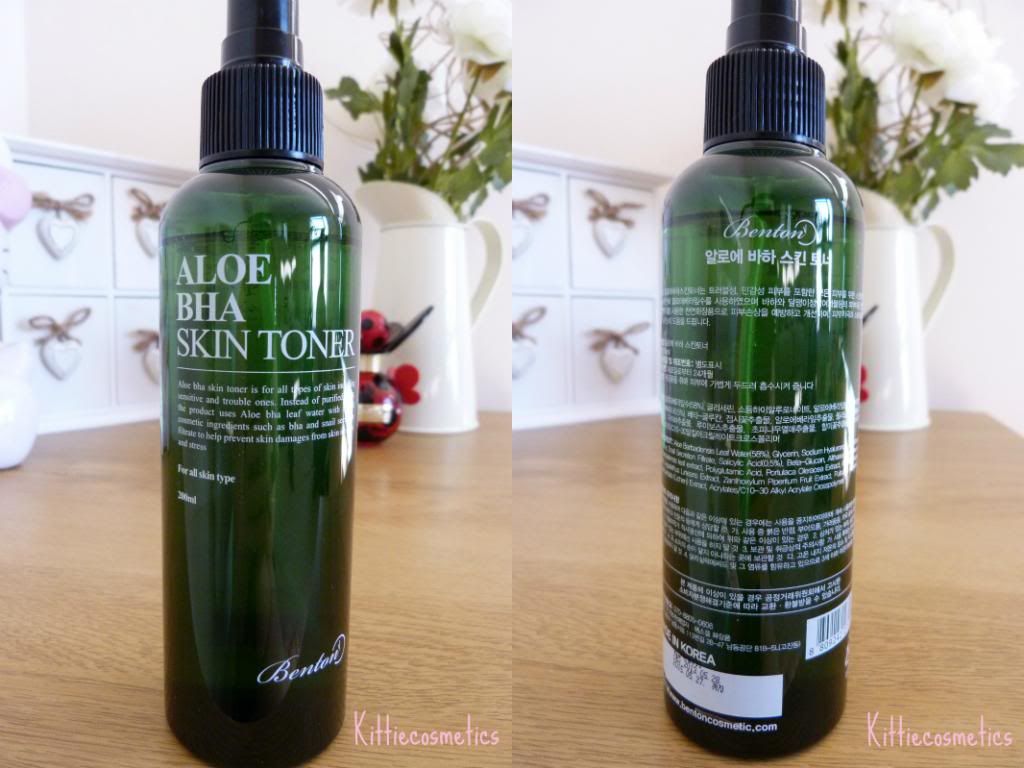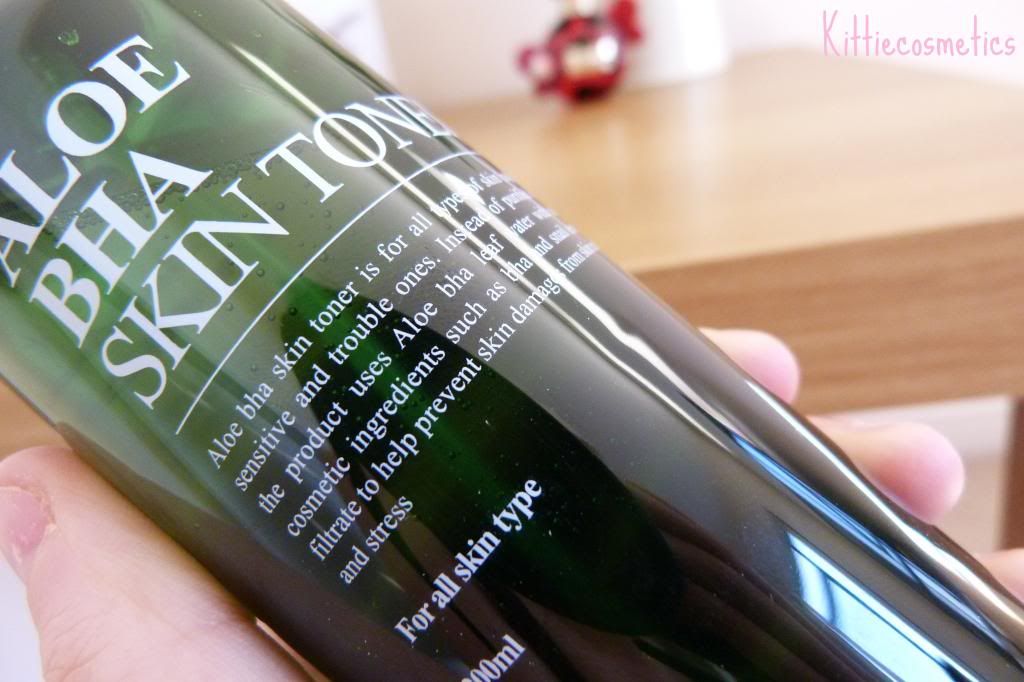 Packaging
The toner comes in a basic plastic spray bottle with a nice and simple design. The bottle is a lovely green colour which matches the 'green' and natural ingredients :) Although the bottle feels a little cheap, I think it looks more expensive than it is - and I like colourful bottles so it ticks that box for me! The only thing I don't like is the spray itself, as the product comes out in a concentrated stream rather than disperse to cover a larger area, but not a problem if you don't spray directly onto your face.
Product swatch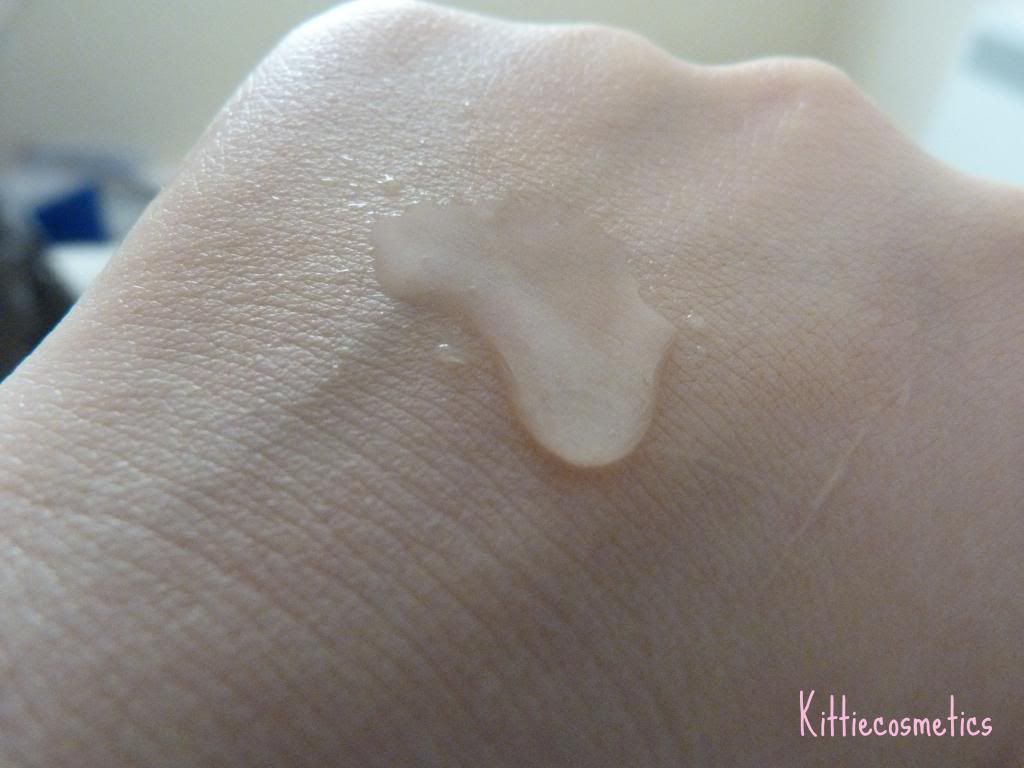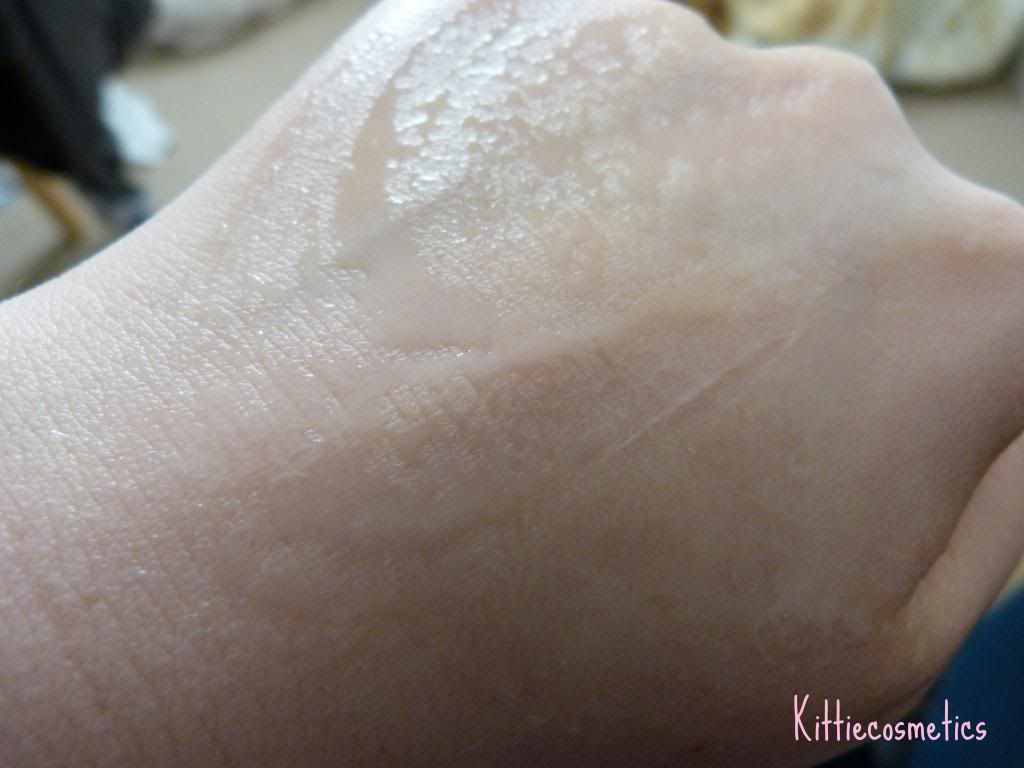 The toner is clear, and feels almost as light as water. The consistency is just a little thicker than water, but not as thick as a gel so it still drips. It feels so refreshing on the skin, and on the second picture you can see how much like water this product is - the product doesn't instantly absorb, but once patted in for a few seconds, my hand feels nice, fresh and lightly moisturised with absolutely no residue.
Overview
Colour:
Clear
Scent:
Smells of aloe vera, nice and fresh - all natural scent.
Effect on skin:
Light hydration, gently removes excess oil
Negatives:
None
Application
: I spray this toner about 3 or 4 times onto my hand, and pat onto my face until absorbed. You can use it with a cotton pad if you prefer, but I find that I use more product that way and it seems a bit of a waste.
This product is exactly what I need right now. It feels like I am just applying water on my face as there is no tingling, no tightness, no irritation or anything at all! It provides the right amount of moisture for a toner, yet is really light so doesn't clog pores and leaves my skin feeling 'replenished' and hydrated after cleansing. This has definitely helped with my excess oil, and doesn't aggravate my breakouts whatsoever. I still get pimples, but less frequently, and this toner helps with the healing process by reducing the redness and irritation.
I don't believe that there are any negatives about this toner, and I wish all products got the balance between moisture and trouble care right.
Benton's toner is extremely gentle yet so effective, and I highly recommend this product for any skin type, but especially troubled skin.
I will 100% re-purchase this again, but will also buy the rest of the skin care line as I was so impressed by this - I hope the other products live up to this one, the benchmark is set!
HG toner right there, move over Wonder Pore!